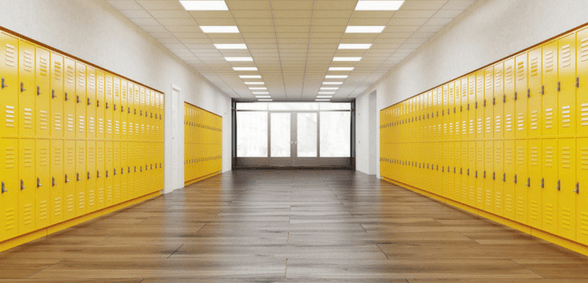 The Department for Education has announced that 53 free schools and one college have now been opened in the UK
Fidty-three new free schools and one university technical college – formed by MATs, charities and community groups – have opened up this week, creating 40,000 new school places across the UK.
The move is part of the government's drive to ensure more families have access to a good school place. The aim is to create one million places between 2010 and 2020.
Education secretary, Damian Hinds, said of the announcement:
"I want to create new, great schools where they are needed most and give parents greater choice when looking at the schools that are right for their children. For years, innovative free schools have been leading the way on this – from the specialist maths schools run by some of our top universities to the special free schools creating places for children who have additional learning needs.
"The new schools opening their doors this term will build on this record, bringing in the likes of Saracens Rugby Club and Sky to provide pupils with excellent sports activities and classes on cutting edge media technology. Thanks to reforms like this and the hard work of our teachers, we have 1.9 million more children in good or outstanding schools than in 2010 – I look forward to seeing these new schools flourish too."
Of the new schools inspected by Ofsted so far, 85% of them are rated good or outstanding, while 31% are rated outstanding.
The new schools open as 20 local authorities across the country are set to receive a share of a £50m funding boost to support the creation of new free schools where they are needed most. The Presumption Free School Grant will help pay to build the new free schools and will create around 15,000 places across the country. The Department for Education will work closely with the 20 local authorities selected for the Presumption Free School Grant to support the building of the new schools.
The government must end it obsession with free schools
Kevin Courtney, joint general secretary of the National Education Union, has stated that the government's focus should actually shift away from free schools.
"The government is continuing to use the free school programme as its sole approach to creating new school places in England when we know that it is failing to deliver the right number of places, in the right locations and in the phase of education in which new places are needed.
"The Local Government Association (LGA) recently warned that England would face a severe shortage of secondary school places within the next five years. The LGA has calculated that more than half the local authorities in England will be unable to meet demand and expect a shortfall of 134,000 places.
"The NEU agrees with the LGA that councils should be allowed to open new maintained schools and direct academies to expand where they have capacity. This situation is now urgent and the government must end its obsession with free schools and provide the mechanism by which local authorities can fulfil their responsibilities to families to ensure all children and young people have access to a good local school within their locality."
Don't forget to follow us on Twitter, like us on Facebook, or connect with us on LinkedIn!