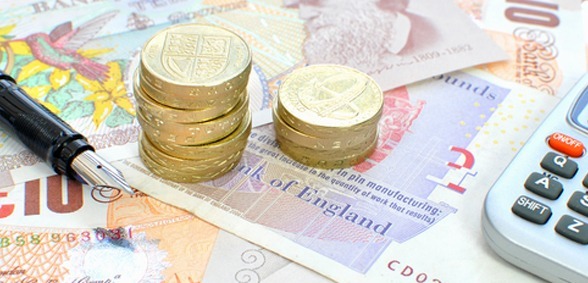 While staff costs account for the single most expensive part of the school budget, non-staffing costs are also high, and believed to be in the region of £10 billion a year. Danielle Love-Moore, strategic account manager, schools, and Department for Education at Crown Commercial Service, looks at some initiatives designed to help streamline procurement
It's estimated that schools and academies spend more than £10 billion a year on non-staffing costs such as electricity, water, IT hardware and software, photocopiers, printers, stationery, minibuses and facilities management; that's the equivalent of about 400 new secondary schools or 270,000 primary school teachers!
For this reason, at the National Association of Head Teachers' annual conference last May, the education secretary, Damian Hinds, pledged to work with schools to help them get the most out of every pound spent so that more money can be spent in the classroom.
Crown Commercial Service (CCS) exists to help government, public and third sector organisations buy common goods and services. As the UK's biggest public procurement organisation, CCS is here to help you tackle your non-staffing expenditure. We can help you with all the areas mentioned above and more – and I'm pleased to tell you about our two most recent initiatives, specifically created for schools and supported by the Department for Education.
Supply teachers
Our supply teachers deal provides you with a compliant, cost-effective way of finding temporary staff for both teaching and non-teaching roles. This January we made it even easier to find suitable agencies with the launch of an easy-to-use, online agency selection tool.
Designed to help take the hassle out of sourcing agencies, the deal gives you the peace of mind of knowing robust background checks to the highest standards in education have been carried out by the agency. What's more, transparency on agency mark-ups means you will know exactly what you are paying, and there are no 'temp-to-perm' fees after 12 working weeks (subject to four weeks' notice).
Energy switch
School Switch is our new energy switching service. It has been developed to help schools and academies across the UK to switch energy supplier in just a few easy steps – and save you money while you're at it.
It is the first of its kind in the public sector and is similar to those used at home, providing a flexible and simple way to compare quotes and buy energy without the need for specialist knowledge.
It gives you instant and bespoke pricing based on your requirements, transparent viewing of supplier prices and has the ability to fix prices for a term defined by you. It also lists providers offering renewable energy, giving your school a simple way to reduce its environmental impact.

To find out more about these new initiatives, and other CCS deals that your school can benefit from, visit
ccs-schools.uk
.

DfE has also published 
helpful guidance
 for you on how to plan and run an efficient procurement process.
Don't forget to follow us on 
Twitter
, like us on 
Facebook
, or connect with us on 
LinkedIn!