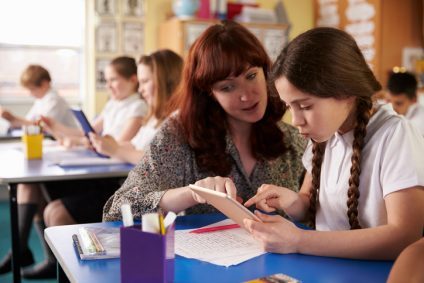 The Evening Times has reported that Glasgow schools will see 54,000 iPads given to teachers and their pupils, as part of a wider digital education strategy. The roll-out is set to take two years.
Claire Harvey, quality improvement officer with a remit for digital learning, said the digital roll out is not just about technology but focuses on learning and teaching.
She said: "This is helping our children and young people adapt to a digital world.
"It's been shown that 90% of jobs in Scotland involve digital work and so our pupils will be ready for the workplace.
"Using new technology allows our pupils to collaborate, it gives them confidence.
"Curriculum for Excellence is all about allowing pupils to lead their own learning and that is exactly what we are seeing happen when children and young people work with digital."
The project will be implemented and guided at each school by a digital head of leaning (DLOL).
Teachers at Shawlands Academy have all been assigned iPads. Patrick McGrory, faculty head of technology at Shawlands Academy, is his school's DLOL.
"The equipment helps with inclusion and it is very subtly done, he said.
"In my subject, design technology, we are used to learning new things from our pupils because young people are at the forefront of technology.
"So we expect that with the iPads, learning will be going both ways."
Parents and pupils must sign an agreement before devices are taken home, and stolen iPads are immediately wiped, ensuring no data is compromised.
Councillor Chris Cunningham, city convener for education, skills and early years, said: "This is a really exciting time for our schools and an amazing opportunity to digitally enhance the learning and teaching opportunities in our classrooms.
"We want our children and young people to be equipped with the skills that will make them true digital citizens and will result in raising attainment and achievement in every one of our schools and nurseries.
"This is the biggest Apple education project in Europe and Glasgow is once again leading the way in innovative practices."
McGrory added: "One of the many benefits is that pupils who need additional support can have their learning tailored on the iPad specifically to them without any of their classmates knowing."
Don't forget to follow us on Twitter, like us on Facebook, or connect with us on LinkedIn!