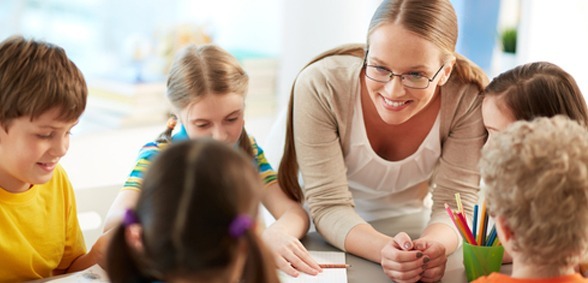 CREDIT: This story was first seen in Tes
Government reveals plans to encourage flexible working in teaching and publishes new 'myth buster' guide to help schools, Tes reports.
Justine Greening has announced a government drive to encourage more flexible working in schools.
The education secretary unveiled new plans to promote flexible working across the teaching profession at a summit on the issue today. The plans include:
a pilot programme to look at how schools are already bolstering the careers of part-time teachers, so best practice can be shared;
a pilot to strengthen the Women Leading in Education coaching offer, so women can continue to get professional development support; and
updating existing guidance on flexible working to make it easier for schools to know what works.
Speaking at a flexible working in schools summit at Ark All Saints Academy in Camberwell, south-east London, Ms Greening said the education system needed to improve its flexible working offer to continue to attract high-calibre individuals into teaching and close the gender pay gap.
"It is important that we recognise there are many great teachers who would welcome a more flexible workplace, whether as parents themselves who want more options on how and when to return to the workplace, or for staff later in their careers who may also want to better combine staying longer in the profession with other interests," she said.
"Progress on more flexible working is great for schools who can keep their valued teachers and great for teachers who can stay in the profession."
Ms Greening added: "This is already happening in many other sectors – it's vital we ensure it is happening in our schools, too, so we continue to attract the best and brightest into teaching. And, given this disproportionality affects women, it's a smart way to help close the gender pay gap."
According to the latest figures, there is currently a 4.8 per cent gender pay gap in favour of male teachers in secondary schools, and a 1.9 per cent gap in favour of men among primary and nursery staff.
The government has also published a new "myth buster" to help answer questions school leaders may have around recruiting for roles with flexible hours.
The 10 myths which the guide wants to dispel, are:
The teaching profession simply does not lend itself to flexible working;
Flexible working is for other sectors – working at home and staggered hours just can't happen in teaching;
If I advertise a teaching job part-time, I won't get any applicants;
Flexible working is too expensive, especially at a time when school budgets are tight;
Children's learning in primary school benefits from having one consistent class teacher;
Splitting classes between teachers leads to worse outcomes for secondary school pupils;
Working flexibly does nothing to ease workload – teachers and leaders are paid less but do the same amount of work as their full-time colleagues;
Flexible working is impossible to timetable;
It is not possible for part-time teachers to have middle or senior leadership positions in schools – leadership roles need a single job holder to be accountable;
Part-time teachers and leaders just aren't as committed.
Don't forget to follow us on Twitter, like us on Facebook, or connect with us on LinkedIn!