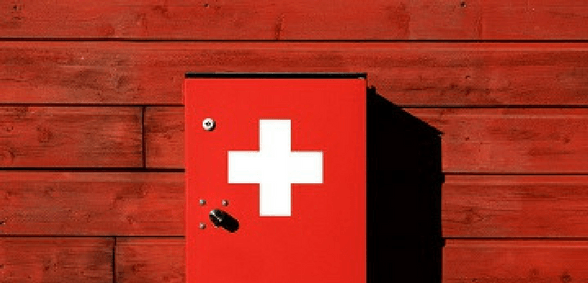 CREDIT: This story was first seen in the Guardian
Michael Sousa, 12, sustained severe head injuries after falling from third floor of stairwell at Jane Austen College in Norwich, the Guardian reports.
A 12-year-old boy who was sliding down bannisters at his school fell about 6 metres, an inquest into his death has heard.
Michael Sousa sustained severe head injuries when he fell at Jane Austen College in Norwich. He died eight days later in hospital.
DS Peter Wilson, of Norfolk police, told a hearing at Norfolk coroner's court in Norwich that it appeared Michael fell from the top floor of the stairwell – the third floor – straight down to the bottom.
He said the year 7 pupil was wearing a backpack at the time, adding: "It was full and it was quite heavy."
Michael fell at about 3.30pm, just after classes were let out.
Police identified three children who were believed to have key evidence, and they were interviewed by specialist officers away from a police station.
"Child A says Michael was on the top of the stairs," said Wilson. "Having gone down a couple of steps, he leans over [the bannisters] with his stomach as if to slide. Child A believes the backpack rides up his back as if to pull him over."
He said child B gave a similar account, but "believes he was straddling, not on his tummy".
Child C gave an account that an unidentified pupil accidentally knocked Michael over as he "rushed past" on the stairs. This was investigated and more than 15 pupils were spoken to, but no similar accounts were given, the inquest heard.
Child C gave a description of the unidentified pupil, but no one was able to identify a pupil from it.
Wilson added: "Michael wasn't a big lad and it's a standard-size rucksack. It was quite heavy and I would expect if Michael was to try to slide down the banister he would have had to make a small leaping motion and the bag would rise up.
"I believe the bag has caused that unbalance that has caused Michael to fall over the banisters."
Michael fell the day after his 12th birthday. He died in hospital of a severe traumatic brain injury on 31 January 2017.
Jamie Turner, a modern languages teacher at the school, told the inquest he saw Michael sliding down bannisters earlier in the day, but that this was on the first floor and he had not seen repeated behaviour, so he did not believe he raised it with more senior colleagues.
"I told him it's not appropriate," Turner said. "I asked him to go back up to the first floor and walk down in the proper way. He reluctantly did do that."
Rebecca Handley Kirk, who was acting head at the time, said the school was inspected by Ofsted in October 2016 and was rated as good with outstanding elements. The outstanding elements included leadership and management, and behaviour.
She said the school policy for children on stairs was "they should keep to the left and walk sensibly and quietly". She added that staff were on duty between lessons monitoring behaviour, including in stairwells.
A health and safety investigation by the Education Funding Agency did not make any recommendations around changes, she said.
A Norfolk police spokesman said officers were not investigating any suspicious circumstances surrounding Michael's fall and subsequent death.
Jane Austen College is a state-funded, co-educational secondary school for children aged 11 to 19.
The inquest continues.
Don't forget to follow us on Twitter, like us on Facebook, or connect with us on LinkedIn!