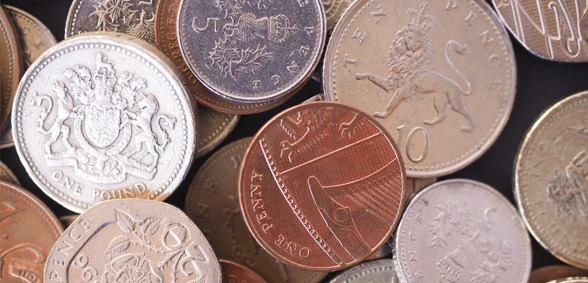 CREDIT: This story was first seen in the Guardian
All schools in England are likely to face real-term cuts to funding by 2019-20, with around half seeing a reduction per pupil of six per cent to 11%, according to a report, which casts doubts on the impact of the government's proposed new funding formula.
The Guardian reports that Education Policy Institute (EPI) research, published on Friday March 17, details that inflationary pressures, a reduction in local authority funding and the £3bn of savings forced on schools by 2019-20 will leave even those schools supposed to benefit under the new formula worse off.
About half of the schools set to experience the biggest cuts will, in real terms, lose an average of £74,000 each in the case of primary schools and £291,000 in the case of secondary schools, according to the EPI.
It says that, even under the formula, the most deprived secondary schools (with more than 30% on free school meals) will actually see falls in funding while the highest relative gains will go to pupils in the least deprived areas.
Downing Street and the Department for Education have dismissed reports that the plan is going to be dropped, but it remains to be seen what happens following the second stage of a consultation on the new funding formula, which closes on March 22. Theresa May's spokesman, asked on Thursday about the plan, said: "It is a genuine commitment and we want to hear from as many people as possible. We want to make sure we get it right this time."
EPI executive director Natalie Perera said: "While the NFF [national funding formula] is broadly welcome, our research highlights that the wider financial pressures on schools mean that all schools in England are set to experience real terms per pupil cuts in spending over the next three years, even after the new formula is introduced.
"Our findings suggest this could mean an average primary school loses funding equivalent to two teachers, while the average secondary school loses the equivalent of six teachers."
NUT analysis shared with the Guardian produced similar results, although they compared projected future funding with 2015-16, whereas EPI used 2016-17 as the base. The NUT suggests that 99% of schools will be worse off by 2019-20, with primary schools £103,754 worse off on average and secondary schools £470,433 worse off.
It says that there are 5,333 schools that will default to the NFF minimum funding floor, put in place to ensure that none will lose more than three per cent of their current funding under the new arrangements.
Those who would experience the heaviest cuts without the floor will be stuck on it – assuming it is not removed – and receive no real terms increases until 2025 or even beyond in the absence of large increases in education spending, according to the NUT.
If the floor was removed beyond 2020, the EPI warns that around 880 schools could lose more than 10% of their budget. The NUT says small primary schools (those with fewer than 100 pupils) would be particularly affected in such an event, raising concerns about their viability, as would those serving the most deprived communities.
The new arrangements are intended to move cash from schools in urban centres that have been well funded in the past to schools in areas that receive less money.
But the NUT general secretary, Kevin Courtney, said: "The government's funding proposals will have a devastating impact on schools that serve the most deprived communities and some small isolated rural schools. Not only will they be hit by cuts to funding during this parliament but many will receive no extra cash for many years after 2020 despite inflation pressures. Given that all schools are struggling to make ends meet, this situation is unthinkable not to mention unmanageable."
The Association of School and College Leaders and the Association Teachers and Lecturers welcomed the EPI report, which they said highlighted that the key problem in the education sector was underfunding.
An education department spokeswoman said it was keen to hear views on the formula before the consultation ended on Wednesday. She said: "Under our proposed new funding formula, schools will be funded according to their pupils' needs, rather than by their postcode, with more than half set to receive a cash boost.
"Of course we recognise that schools are facing cost pressures, which is why we will continue to provide support to help them use their funding in cost effective ways."
Don't forget to follow us on Twitter, like us on Facebook, or connect with us on LinkedIn!