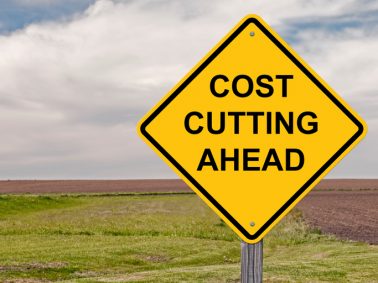 CREDIT: This story was first seen in TES
Poll of 707 headteachers finds schools will have lost five members of staff each, on average, by September.
TES
 reports that thousands of teaching, teaching assistant and administrative posts have been lost from schools across the country because of funding cuts, according to a poll of headteachers.
The survey found that 3,629 roles have so far been lost at 707 schools – a loss of five positions per school, on average.
The poll was co-ordinated by WorthLess West Sussex – a grassroots campaign launched by schools in the county to oppose the funding cuts.
WorthLess West Sussex worked with school associations in 13 other counties to circulate the survey. It was responded to by 707 heads working in primary, secondary and special school settings, across 14 counties ranging from Cornwall to Essex.
According to the poll, "by September 2017" the schools will have lost:
1,161 teaching posts
1,595 teaching assistant posts
873 administrative posts
The survey does not make clear whether the positions have been lost via redundancies or natural wastage.
Jules White, headteacher of Tanbridge House School in West Sussex, who co-ordinated the survey, said: "It is clear that devastating cuts to staffing and educational provision are occurring in thousands of schools across the country.
"In turn, children's educational opportunities are being blighted by the loss of thousands of teaching and teaching support posts.
"There is no question that educational standards will suffer and politicians must now allay our fears and make clear commitments to school funding in the run-up to the general election."
The survey also asked secondary heads whether they had struggled to recruit good-quality staff in subjects such as English, maths, science and computer studies.
In total, 98% of secondary heads stated that securing teachers in these subjects was "difficult" or "extremely challenging".
The survey covered headteachers in Brighton, Cambridgeshire, Cornwall, Devon, East Sussex, Essex, Hertfordshire, Norfolk, Peterborough, Suffolk, Surrey, Thurrock, Wokingham and West Sussex.
A Department for Education spokesperson said: "The government has protected the core schools budget in real terms since 2010, with school funding at its highest level on record at almost £41bn in 2017-18 – and that is set to rise, as pupil numbers rise over the next two years, to £42bn by 2019-20.
"We recognise that schools are facing cost pressures, which is why we will continue to provide support to help them use their funding in cost effective ways and make efficiencies. This includes improving the way they buy goods and services and our recently published School Buying Strategy is designed to help schools save over £1bn a year by 2019-20 on non-staff spend."
Don't forget to follow us on Twitter, like us on Facebook, or connect with us on LinkedIn!