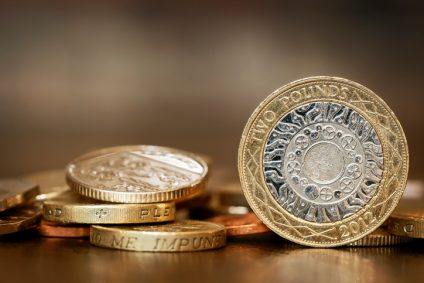 CREDIT: This story was first seen in Wigan Today
Before the snap general election was announced last month, warnings had been sounded across the country about the impact of the new education funding formula. Many areas, including Wigan borough, were predicted to be worse off with fears voiced the reduced funding will have an immediate impact on everyday classroom life, Wigan Today reports.
Staff cuts and larger classes have been forecast. Reports have suggested that Conservative MPs representing areas to be impacted by the cuts have threatened an uprising, opening the possibility the formula may be tweaked after the election, if the Tories return to government.
Graham Brady, chairman of the influential 1922 Committee of Tory backbench MPs, told a national newspaper: "It is quite right that the government is seeking to address this with a more consistent approach to school funding according to need.
"But it has been obvious since very soon after the draft formula was published that it could not work in that form.
"These were proposals for consultation – I look forward to seeing revised proposals in the near future."
The government has said that spending on schools will be at a record level next year. But critics say the figures are misleading as they do not take into account rising pupil numbers and costs. Under the new formula, the borough will drop from 72nd to 109th in terms of funding across the UK, says the Wigan Schools Forum (WSF), working out at a cut of £444 per pupil.
It follows on from numerous warnings from headteachers, union leaders and politicians in recent weeks about the negative consequences of "unprecedented" budget cuts.
WSF chairman and former Wigan Council assistant chief executive Adrian Hardy wrote to parents across the borough earlier this year asking them to take part in a national consultation.
He said: "The government says that more money is being set aside in the schools budget than ever before but that's because there are more children in the system than ever before.
"To put it simply, they are introducing a 'fairer funding formula' that's not a fair system."
Wigan's National Association of Headteachers (NAHT) secretary Michael Wilson said: "The reduction of the education service grant, introduction of apprenticeship levy and increases in national insurance and pension contributions mean that school budgets are already at breaking point."
A consultation on the new formula closed in March. Angela Rayner, Labour's education spokeswoman, said: "It speaks volumes that even Theresa's own backbenchers realise her approach to school funding is simply an exercise in moving inadequate sums of money around.
"Labour supports the principle of moving towards a fairer funding formula for schools and will ensure that all schools have the funding they need.
"Only Labour will build an education system accessible to everyone, not just the privileged few."
Don't forget to follow us on Twitter, like us on Facebook, or connect with us on LinkedIn!