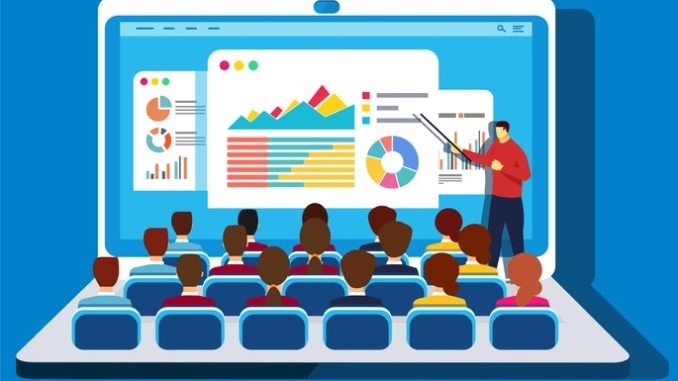 With schools closed due to coronavirus, distance learning is now being implemented by many schools to ensure pupils can continue to learn during the crisis
Schools are facing an unprecedented situation after being forced into closure due to the ongoing COVID-19 pandemic. Lots of schools are now turning to distance learning to continue teaching pupils but, for many, this is something that they have never tried to implement before.
"The UK's education system has never before faced a challenge like the one posed by the coronavirus outbreak. With schools closed, technology is the only way to effectively ensure pupils do not miss out on their education," says Izabela Gral from ViewSonic Europe, an edtech supplier.
Although schools are facing a great challenge, thankfully, there are many edtech tools that can be used to enable distance learning in UK schools. "With current edtech solutions, it's possible to get close to replicating the classroom through remote learning, with collaborative workspaces that let teachers and pupils interact in a live setting. Students can work together from their homes on a shared digital canvas to co-create, add content and problem-solve; teachers can see which student has added what content, and add feedback and follow-up questions within a virtual workspace," explains Giancarlo Brotto, education insights director, SMART Technologies.
Although distance learning may seem like a new thing, Izabela highlights the fact that it is already in use in certain educational settings. "Distance learning is already used to great effect at higher education and for SEND pupils, so there is no reason why these principles cannot be scaled up in this time of crisis. Whether this involves remote video lessons, both live and pre-recorded, online content libraries or cloud-based platforms which allow classwork to be uploaded and annotated remotely in real-time, education technology is allowing students to remain engaged while outside the traditional classroom structure."
However, as with all new technologies, some people may be worried about how effective distance learning using edtech will be. "One concern that teachers might have is that they won't be able to meaningfully assess students' understanding of topics if they aren't in the same room. However, there are edtech solutions that include a range of assessment options, including being able to see, and feedback on, students' work in real-time," reassures Giancarlo.
In fact, there are  so many edtech tools, and alternative solutions, to classroom teaching available to schools, that it can be hard to know which one is right for you. Giancarlo recommends using browser-based tools as they allow for the widest use. "Browser-based solutions are preferable for delivering lessons remotely because they offer wider access for both students and teachers. You don't need to download anything, and you can access the platform from any internet-connected device, including smartphones."
As communities pull together, and companies put profits aside to help support our NHS, schools and vulnerable members of society, Izabela believes that edtech suppliers should also be doing more to support teaching. "As an edtech vendor, it is our responsibility to ensure our software is free, and easily accessible, at this time. With many parents now home-schooling their children too, the industry needs to recognise this, and do more to ensure they have the tools and support available to facilitate their child's academic development – and make this as straightforward a process as possible. 
"By working together, we can all get through this." 
Don't forget to follow us on Twitter, like us on Facebook, or connect with us on LinkedIn!