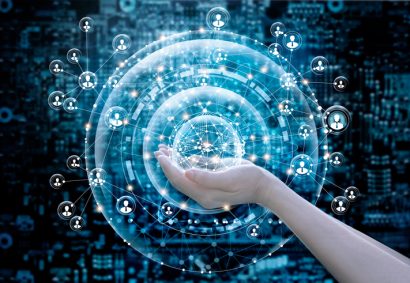 Such is the imbalance that there needs to be a recognised – and celebrated day…Today is Girls in ICT Day – an international drive that aims to encourage girls and young women to consider careers in ICT. While barriers still exist that prevent young women and girls from entering a career in IT – schools are a battlefield on which these can be broken down on
For the day that's in it – and in the name of equality – women and men from the world of IT share their opinions and experiences in the sector and aim to inspire a new generation of technophile:
Marianne Calder, VP & MD for EMEA at Puppet
Today, only five percent of leadership positions in the tech industry are held by women. This needs to change. As vice president of Puppet in EMEA, I see it as one of my responsibilities to inspire future generations to become technology leaders regardless of gender, race, background or preference.
Having spent many years in the technology space, I personally love working in the dynamic and fast paced environment, and the constant push for innovation is exciting to me.
At Puppet, we're committed to the inclusion of all people. Everyone can have a positive impact to create a meaningful shift in the gender gap.
As someone with a passion for technology, if I could offer advice to anyone interested in pursuing a career in tech it would be to seek out STEM activities (Science Technology Engineering and Math) and internship experiences. They will give you a good foundational sense of what it will take to be successful in the industry and provide an opportunity to develop skills necessary to work in a business environment.
Victoria Grey, CMO at Nexsan
The technology industry is well known for being a male dominated environment, which is a shame because I think a diverse industry is the starting point for exceptional innovation and development as new perspectives can encourage out of the box thinking and creativity.
As technology leaders, it is important that we encourage the next generation of girls to embark on a career in ICT and take steps to remedy the lack of females in the industry and guarantee a more diverse and innovative workforce in the future.
Jillian Mansolf, chief commercial officer of Xirrus
I've had the pleasure to work with a variety of inspirational leaders in IT and there is no doubt that diversity in teams always enhances the creative process and achieves the best results.
While it is wonderful to see more young women pursuing engineering and IT-related degrees, there is still ample room to encourage study at earlier stages of education and to make sure that – both girls and boys – have the support they need to pursue learning science, math and technology.