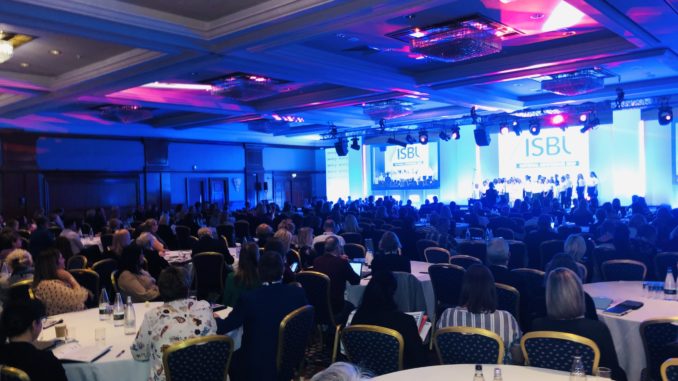 As school business professionals, you will have already released some of the potential within your organisations as 26you and your teams adjust with agility and speed to the COVID-19 world pandemic
The profile and acknowledgement of the contribution that school business professionals (SBPs) make is ever growing. You are front and centre of the delivery of the repurposed school provision during this period and will continue to lead the plans as we move ahead to reopening schools in the coming months.
The Institute of School Business Leadership's (ISBL) national conference will focus on how we can further unleash the potential from within ourselves, our colleagues and our organisations to allow for further growth and development and, in turn, improve pupil outcomes and progress.
There is no better time for self-reflection and growth than after a period of crisis where both strengths and opportunities will have been identified. With more than 16 workshops covering all areas of the ISBL Professional Standards, there is something for every school business professional. Topics include:
Are you missing out on vital funding opportunities?
Maximising your estate's potential
Marketing your school for recruitment, reputation, and revenue, and
The six traits of effective school business teams.
More than a third of workshop sessions are practitioner-led by ISBL Fellows who can offer first-hand practical tools to allow SBP delegates to be the catalysts for change in their own schools, including the succession development of new and existing talent.
We are excited to announce our speaker line-up includes Baroness Karren Brady CBE who has first-hand experience in unleashing potential through her own career and her time on The Apprentice.
There is every reason to join us at this year's national conference, including the 14 hours of continued professional development across the two full days, networking, and the procurement fair within our exhibitor space.
It may well also be the first event specifically dedicated to SBPs post the crisis – providing time to regroup with colleagues and share experiences. It is important that we look to the future and ensure we have the time we need to reflect and rebuild. Our physical and mental wellbeing will be central to our future endeavours and success.
The conference takes place on Thursday 12 – Friday 13 November 2020 at the Hilton Birmingham Metropole, COVID 19 developments permitting.
The early bird offer is on now and you can attend the full conference, including accommodation on the Thursday evening, for just £325. This price has been extended until 30 June 2020.
WIN! WIN! WIN!
During these challenging times we would like to offer you the chance to win one of three, free, full place packages at this year's national conference, due to the generosity of our sponsors Zenergi, Telephone Europe and EPM in funding these places.
To enter the prize draw, all you need to do is complete your details here.
Don't forget to follow us on Twitter, like us on Facebook, or connect with us on LinkedIn!