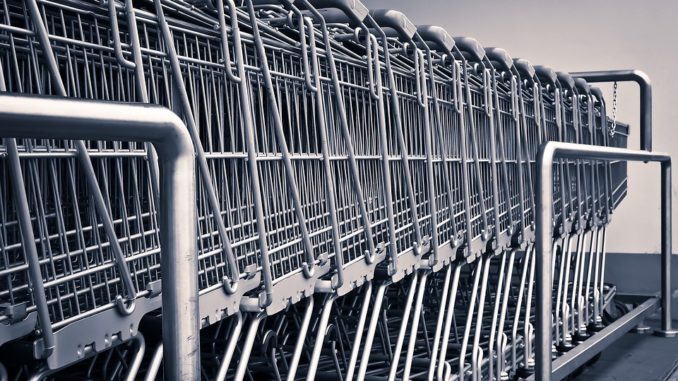 As reported by TES, ministers have been told by the union that it is the job of the government and not schools to ensure that food supplies remain in place for pupils after Brexit
Tes recently revealed that Lord Agnew had written to councils, multi-academy trusts and private schools asking them to contact their suppliers to ensure they will still be able to provide food if the UK were to leave the European Union at the end of next month without a deal.
The letter received an overwhelming negative response from school leaders and charity campaigners.
Paul Whiteman, the general secretary of the NAHT headteachers' union, said: "It is not reasonable to expect school leaders to ensure food supplies to schools post-Brexit when the government is not able to do so for the country itself.
"There is enormous uncertainty facing schools and businesses over Brexit, and no one is currently able to give any guarantees.
"Instead of passing the problem over to individual schools to try and solve, the government must urgently ensure that vulnerable children are protected from any interruptions to food or medicine supplies, and provide the proper clarity and reassurances to schools and to families about how Brexit will affect them."
A leaked Department of Education analysis stated that a no-deal Brexit may cost schools up to £85m a year in additional food costs alone.
The Local Government Association has warned that any increased cost in providing food services to schools as result of Brexit should be met by the government.
Councillor Kevin Bentley, the chair of its Brexit taskforce, said:  "The LGA will continue to identify the issues which need to be addressed at a national level, including the need to ensure the continuity of supplies to meet the government's school food standards.
"The government also needs to make sure any added responsibilities as a result of Brexit are fully met and sufficient funding is available."
Geoff Barton, general secretary of the Association and School and College Leaders, added: "Lord Agnew's letter puts an onus on local authorities and schools to prepare for Brexit while giving them only the vaguest idea of what to expect.
"There is little in the way of practical advice other than telling them to contact their food suppliers to check what arrangements have been put in place over the supply of school meals.
"It is difficult for schools and colleges to develop any meaningful contingency plan to prepare for Brexit when the government has little idea about what will happen on 31 October."
Don't forget to follow us on Twitter, like us on Facebook, or connect with us on LinkedIn!