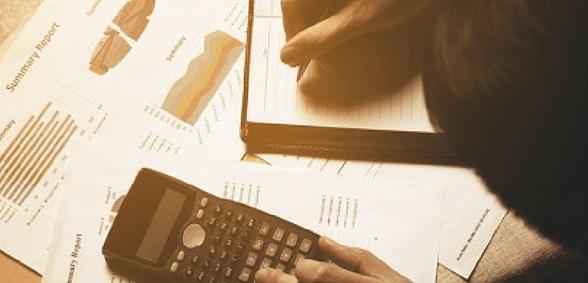 A new pay and rewards system developed by a leading academy trust to recruit, retain and reward teachers has been backed by the country's biggest teacher union
The Thinking Schools Academy Trust's pay framework will be introduced from September 2018 in its 13 schools in Medway and Portsmouth after the National Education Union (NEU) endorsed the new framework, with some 93.5% of NEU members voting in its favour.
The new system will:
Ensure newly qualified teachers have a stable financial platform from which to begin their career, guaranteeing a minimum starting salary of at least £25,000 from September 2018 – more than £2,000 above the national average.
Base all progression, including within the upper pay levels, on performance only, so teachers will move up the main pay scale based on excellent teaching.
Reward teachers at the top of the pay scale, recognising those who exceed performance objectives through a three per cent non-consolidated pay award – providing a financial incentive for teachers to continue delivering the best standards of education.
In short, this is a bonus, thereby protecting the financial viability of the structure while also providing a reward-based culture for those who otherwise would not be able to benefit from exceptional performance because they are at the top of scale. This provides a financial incentive for teachers to continue delivering the best standards of education in the classroom, because this will provide great teachers with incentives to remain as teachers rather than taking management responsibilities which come with larger salaries. This chimes with what the Secretary of State spoke about earlier this month.
Remove the bureaucratic barriers to teachers receiving these rewards.
Teachers within the national system have to go through the arduous process of submitting an application to gain access to the upper pay scale, but TSAT's teaching staff will be automatically entitled to these rewards from 2018, so long as their performance merits it. All TSAT staff are set objectives around pupil progress, teaching standards and professional development, and this is checked against the performance management cycle of meetings that happen throughout the year. The criteria for meeting these have been approved by NEU.
While teachers working within the national pay framework have to wait two years before their pay is reviewed, TSAT is introducing annual incremental increases, to recognise teacher performance in the year it has been achieved.
Crucially, the pay structure does not simply leave teachers to pursue high standards and financial rewards alone. It acknowledges that teachers in their first three years of teaching, at NQT +1 and NQT +2 level, are still developing their skills, and therefore differentiated objectives and targeted support will be introduced to guide them in meeting and exceeding their objectives.
Lee Miller, deputy chief executive of Thinking Schools Academy Trust (TSAT), said: "Our new pay structure will transform the way teachers are paid – for their benefit, for their employers' benefit and, most importantly of all, for students' benefit. The current national pay framework no longer provides the path ahead.
"By providing the environment for teachers to be financially secure and motivated, TSAT's new pay model will directly benefit students through the excellent standard of teaching they will continue to receive. This is about rewarding teachers, with the aim of retaining great staff and improving student outcomes."
Mr Miller added: "TSAT's new pay model may not prove to be the exact path that other academies choose to go down. Different academies face different circumstances, and need to adapt their practices as a result. But a system based on financial security, reward and fairness will provide immediate and tangible benefits for both teachers and students."
Amanda Martin, executive member of the NEU said, "The agreement on pay at TSAT means that teachers are not only placed on a higher level of pay compared to most colleagues in other maintained schools, but also provides them with a very clear and accessible means of career progression. Fundamental to this is the emphasis on positive incentives and professional development.
"Teacher retention and a reward systems that values staff rather than penalising them are key to the long term and sustainable success of a good education system and more Trusts, as well the Secretary of State, should take note of the approach introduced at TSAT schools."
Don't forget to follow us on Twitter, like us on Facebook, or connect with us on LinkedIn!