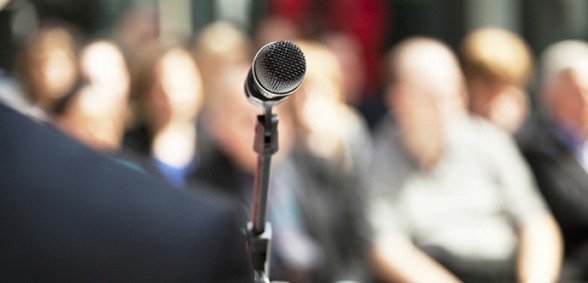 On day 1 of the final 'NASBM' conference – as the association moves to institute status – school standards minister, Nick Gibb, speaks at the NASBM national conference, says school business professionals play a vital role
"The role of the school business professional has never been more important. As part of a school's senior leadership team, many of you play a vital role in setting strategic direction. Having started my career as an accountant at what was then Peat, Marwick, Mitchell and Co. – before the firm merged and became KPMG – I know that an analytical approach to detail and prudent financial management should be the basis of any decision-making," the schools standards minister said.
He was keen to point out the active role that school business professionals play in the management of schools, as well as ensuring that school funding is spent on 'evidence-informed' CPD for teachers, 'to improve pedagogy and develop staff in preparation for future leadership responsibilities'.
Over the course of his speech he called on other school leaders and teachers to take a moment to recognise and understand how skilled school business professionals can ease workload, saving headteachers up to a third of their time.
Mr Gibb also praised the expansion of support networks, before reminding his audience that more needs to be done in the way of reforms, outlining how these reforms are raising standards:
Thanks to the focus on phonics reforms, this year, 154,000 more pupils are on track to becoming fluent readers than in 2012
The proportion of pupils fulfilling the science pillar of the EBacc has risen from 62% in 2010 to 91% this year
And the gap between disadvantaged pupils and their more affluent peers shrunk by 9.3% at KS2 and seven per cent at KS4 between 2011 and 2016.
Mr Gibb gave a brief overview of what change is on the horizon and the vision behind it before underlining the central role that school business professionals will play in it's advancement – highlighting the autonomy that is being given to schools.
Academies and free schools had their mention as the schools minister called for further innovation in order to meet contemporary needs.
Funding too, as as is expected, was a focus in the ministers speech; looking at the national funding formula that the government is to roll out.
'And following our announcement in September 2017, in September 2018, for the first time, under the national funding formula, school funding will be distributed based on the individual needs and characteristics of every school in the country. The new NFF will provide for an increase in funding in respect of every school, allocating a minimum of £4,800 for each secondary school pupil and £3,500 for every primary school pupil in 2019-20, nationwide.'
Naturally the minister was keen to highlight the great work that schools and academies are doing in order to provide outstanding education for all young people
You can read the ministers full speech here.
Don't forget to follow us on Twitter, like us on Facebook, or connect with us on LinkedIn!