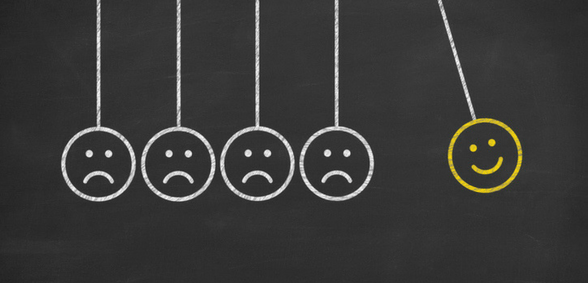 Mental health counselling in primary schools could offer a six-fold return on investment, benefiting children's economic future and creating savings for taxpayers, finds report by Pro Bono Economics for Place2Be
Timely mental health interventions in primary schools – such as one-to-one mental health support from counsellors – could both improve life chances for children over their lifetime and generate significant economic benefits, according to an independent analysis conducted by charity Pro Bono Economics.
The Pro Bono Economics examined the school-based mental health services offered by charity Place2Be, looking at the improvement in mental health of pupils from 251 primary schools, covering 4,548 children who had received one-to-one support from Place2Be counsellors over the school year 2016/17.
The report calculates that for every £1 invested (£4.2m in total), Place2Be's counselling service has the potential to deliver a societal return of £6.20 (£25.9m in total) by improving long-term outcomes for each child. This return is achieved through higher rates of employment and earnings and by reducing rates of school truancy, exclusion, smoking, depression and crime.
The potential benefit of Place2Be's counselling service was calculated at £5,700 per child, of which:
Just under 63% (£3,568) is attributed mainly to a child's higher lifetime earnings from increased employment and higher wages;
Over a third, i.e. 36% (£2,050 per child) represents savings to government arising from increased tax revenue and lower spending on public services (such as health and the criminal justice system).
The economic analysis conservatively allowed for the possibilities that 50% of the improvement in a young person's mental health would either have occurred anyway, since some children will recover without counselling support, or that their recovery might not be sustained over time.
Andy Haldane, chief economist at the Bank of England and co-founder and trustee at Pro Bono Economics said: "An estimated one in ten children and young people in the UK have a mental health condition. Without effective intervention, these conditions can have a significant impact on their life chances and result in significant long-term costs. These costs arise from a range of adverse outcomes for the individual, such as reduced earnings and increased government spending on education, social care, and youth and criminal justice."
"Charities tell us that results from Pro Bono Economics reports help them to truly understand the impact of their services. This report is a powerful example of our work in action. The analysis of this Place2Be scheme shows the potential for counselling services in primary schools to generate significant economic benefits to children in later life. The analysis in this report is intended to contribute to increased understanding of the value of this type of intervention in primary schools and to help support commissioning decisions."
Catherine Roche, chief executive of Place2Be said: "Place2Be has been providing mental health support in primary schools for almost 24 years. This incredibly helpful new economic analysis underlines what our own data and experience have shown us – that providing mental health support at the earliest possible stage is vital to giving children brighter prospects for the future and ensuring that problems don't become more complex and entrenched.
"We believe that all schools should be able to access evidence-based mental health support for their pupils, but they cannot do it alone. Investing in school-based support as well as training for school leaders and teachers will not only help children here and now, but will have a long-term benefit for them and the wider economy well into the future."
The report is supported by Legal & General Group. The company has many years of experience in supporting millions of adults through its Group Protection business and is keen to understand the impact of very early intervention in schools and its knock-on effect in the workplace of the future.
According to research commissioned by the Department for Education, only 56% of primary schools offer counselling services, compared to 84% of secondary schools. More than nine in ten (93%) of all schools providing counselling services use their own budget to fund this provision.
The full report can be accessed here
Commenting on the findings, Paul Whiteman, general secretary of school leaders' union NAHT, said: "School leaders regularly raise concerns about support for pupil's mental wellbeing. They are doing everything they can to give the children in their care the support they need, but it is becoming harder and harder as funding and resources get cut both for schools and for specialist mental health services.
"One in five children will experience a mental health difficulty at least once in their first 11 years, and many adults with lifetime mental health issues can trace the symptoms back to childhood. This research shows so clearly the positive impact early help can have, for individuals and for society.
"It would be a sensible investment for the government to fully fund a universal rollout of mental health and wellbeing support in all schools."
"We also need to make sure that schools are supported by health and social care services allowing schools to fulfil their role in promoting pupil wellbeing rather than making up for cuts to other services."
Don't forget to follow us on Twitter, like us on Facebook, or connect with us on LinkedIn!