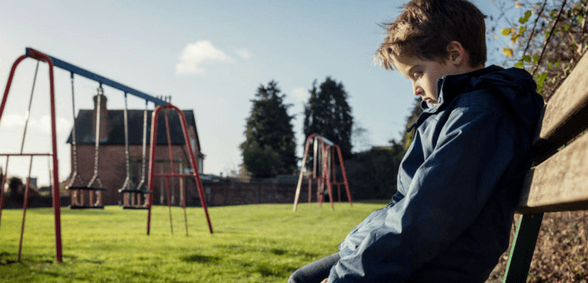 New research shows an increase in mental health issues raised by children and identifies friendship issues, bullying and behaviour as the top concerns amongst the UK's primary and secondary school students
Data released on Mental Health Awareness Week by Tootoot, an anti-bullying and reporting app, shows a rise in mental health issues raised by children, and has identified friendship issues, bullying and behaviour as the top concerns amongst the UK's primary and secondary school students in 2017.
Key findings include:
Traditional concerns of school pupils, such as friendships and verbal bullying, remain prevalent and more common than newer issues such as cyber-bullying
Children are more likely to identify and report concerns such as mental health and homophobic bullying, than their teachers
Disparities show teachers need more support to identify and tackle the greatest concerns of their pupils.
More than 11,500 reports were gathered from 650 schools over a two-year period from users of Tootoot's anti-bullying and reporting app. Pupils were given the opportunity to use the app to anonymously report issues that were troubling or concerning them. Similarly, teachers used the platform to log pupil incidents and concerns they had observed.
The information collected shows that teachers are not always proficient at identifying the issues of greatest concern for their pupils.  Pupils are increasingly likely to categorise an issue as a mental health concern, with the category seeing a 33% growth since 2016 – the change is in line with the increasing public discourse around children's mental health. Teachers, however, are less likely to identify an issue as mental health. Whilst the category has increased in case counts since 2016, its percentage growth from 2018 has decreased by 35%, and mental health features at number 15 on the teacher's list compared to number 8 on the student list.
Friendships and bullying were the concerns that pupils most regularly sought support for. This can be compared with teachers, who identified pupil behaviour and issues at home or with their parents as the most common concerns that they recognised and recorded.
Verbal bullying has also seen a significant 45% growth in pupils' cases from 2016. This can be compared to cyber-bullying, which showed only a three per cent growth. This shows that despite regular reports of children increasingly spending greater time online, traditional forms of bullying are still dominant.
Michael Brennan, founder and chief executive Officer at Tootoot, said: "Our data shows a worrying gulf between the top concerns for pupils and those identified by schools, and it shows a clear need for more support to enable schools to address issues that affect their pupils. No child should feel like they don't have an outlet. It can be difficult for them to speak up about problems in their life, and we must continue to look for new ways to help young people raise and discuss their concerns in a safe space.
"Having been bullied myself, I know first-hand the damaging effects when children's concerns aren't properly understood or addressed; the knock-on effect on their overall wellbeing as well their academic achievement can be significant and very damaging. It is crucial that schools are given more support to help them address the prevalent issues that their pupils face so that they are better able to help those that do speak up and also those that don't yet feel able to."
Liam Hackett, founder and Global CEO at Ditch the Label, said: "There are very clear and direct links between mental health and bullying – with almost 1 in 2 of those being bullied reporting symptoms of depression and 1 in 10 developing suicidal ideation. Beyond bullying, there is growing evidence to show that the unique pressures young people face surrounding things such as exam stress and digital identity are also contributing towards adverse mental health.
"It is alarming that young people are reporting symptoms so frequently but also an important indicator that people are increasingly willing to talk about a once taboo subject. At Ditch the Label, we help thousands of young people each week navigate through bullying and the related impacts on their mental health and so the findings in this report are all too real."
Sophie Murfin, executive principal, Wise Owl Trust, said: "Welfare and academic attainment go hand in hand and at Wise Owl Trust we have made it our mission to ensure all our students receive the support they need to fulfil their potential.
"School should be a safe space for learning and growing, and if traditional forms of outreach are not working, as educators we must be inventive and look for other methods of engagement."
Don't forget to follow us on Twitter, like us on Facebook, or connect with us on LinkedIn!