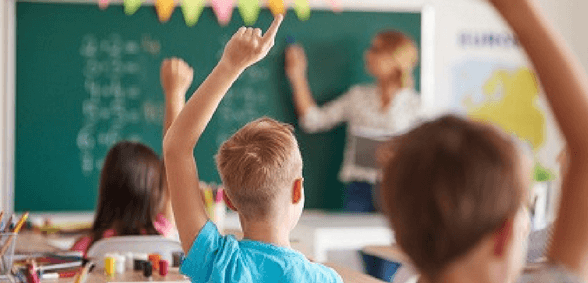 Nick Brook deputy general secretary of the NAHT proposes an alternative vision for accountability in schools
Speaking at the Westminster Education Forum event on the future for secondary school accountability in England, Nick Brook, deputy general secretary of school leaders' union NAHT, launched the association's new independent commission into school accountability.
Mr Brook said: "A year ago NAHT published its Redressing the Balance report. Its aim was to look at assessment and restore some common sense to a system that had become chaotic and confused. Accountability arrangements are based on the results of statutory assessments, making the assessments incredibly high stakes and leading to negative consequences. So, it was always our plan to create a second piece of work looking at how schools are held to account, including the future role of Ofsted. We know that schools need to be accountable, but they should not operate in fear and uncertainty."
NAHT is today, March 6, launching a new commission on accountability, spanning every phase and sector of education. Over the next few months, it will canvas the views of some of the foremost thinkers in this area of education policy. The aim is to have interim findings before the summer term and to publish their full report in September.
Sir Robin Bosher, Professor Becky Allen, Ross McGill, Michael Tidd, Alison Peacock, Emma Knights, Sam Freedman and Sir Kevan Collins are some of the names who are on board.
The names involved should mean that policymakers will sit up and take notice, as they did when Redressing the Balance was published. That document did much to move the government's thinking forward on assessment, away from key stage 1 SATs. The ultimate hope is to realise a dramatic reduction in testing in the primary phase as a whole.
Mr Brook continued: "We need an accountability system that neither distorts teaching and learning nor weighs too heavily on the shoulders of the dedicated professionals working in our schools today. Test and exam data are only part of the picture when judging a school's effectiveness or a pupil's success.
"I have confidence that we can come up with an alternative vision for accountability that everyone – politicians, professionals, parents and pupils can all have faith in."
Don't forget to follow us on Twitter, like us on Facebook, or connect with us on LinkedIn!