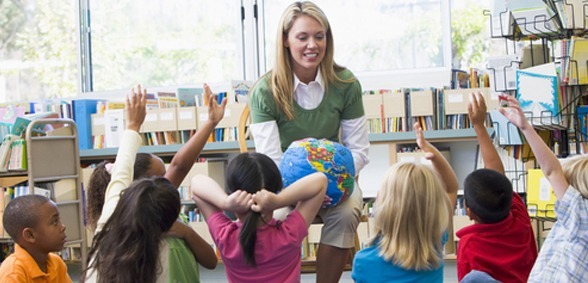 As reported by the BBC, pupils from outside the UK are on the rise in Northern Ireland's schools
The Department of Education (DE) has said that almost one in 20 school pupils in Northern Ireland is a 'newcomer' – meaning that they originate from outside of the UK and don't initially speak the same language as their teachers.
Some of these pupils have faced bullying and prejudice, but many have been welcomed.
"Some reported that their school had dealt with this issue very well, while some reported that the school had not dealt with the issue effectively," the DE said.
The DE provides extra funding to help newcomers with their language schools.
It is currently consulting on whether this system is still fit for purpose.
"The evidence gathered from schools to date suggests that the current one-size-fits-all payment fails to adequately address the wide variations in need among newcomer pupils," the department said.
Schools have reported that receiving the funding is too long a process and it's often still not enough to cover additional needs.
Among other possible changes to the current funding scheme, DE wants to increase the minimum period a school receives extra money for newcomer pupils from the current three years to five years.
The consultation runs until 15 October.
Don't forget to follow us on Twitter, like us on Facebook, or connect with us on LinkedIn!