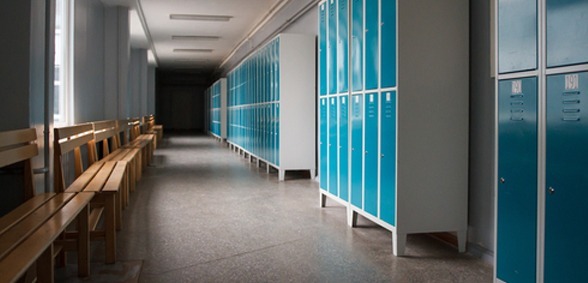 School premises are an asset that needs to be maintained; these are the spaces in which students learn and they need to be fit-for-purpose. However, many of these buildings are old and do not facilitate contemporary teaching and learning while others are in poor condition and not the nurturing learning environments they could be. How can schools deal with the state of their premises without eating into the budget? Tilden Watson, head of education at Zurich Municipal, considers

School funding continues to be an issue of significant concern, not least in relation to the UK's ageing school estate. Much of the school estate in the UK is now over forty years old, with 60% of buildings originally constructed before 1976. Recent figures from the Department for Education suggest that it would cost £6.7bn to return all school buildings to 'satisfactory or better condition'.
Of growing concern
Many within the education sector are expressing concern over how schools will continue to deal with the demands placed on this ageing estate, with the expected deterioration in school conditions presenting a 'significant risk' to the long-term value for public money these facilities represent.
A survey conducted by the Guardian Teacher Network, and supported by Zurich Municipal, highlights that those in the education sector are increasingly concerned about school finances – with 57% of education workers concerned that their school is not on a sound financial footing.
These findings come at a particularly challenging time for the sector, following years of budget cuts and spending restrictions which have impacted on areas as varied as extracurricular activities and academic provisions. Failure to take pressing action on the ageing estate now will only drive further risks, resulting in far greater costs in the future.
Whilst Justine Greening has announced further details on the National Funding Formula – effectively confirming the DfE's promised extra £1.3bn for schools in England – many in the sector remain concerned that this will not end the challenge of maintaining the estate. Many institutions are adopting innovative ways of dealing with the necessary maintenance challenges in cost-effective ways – without risking the standard of education delivered.
Overcoming shortcomings
The most effective way of dealing with issues caused by shortcomings in the school estate is to ensure that regular checks and maintenance programmes are scheduled. School holidays provide ample time for issues to be identified and are often when building maintenance and repairs, such as hot works, take place.
As the school year progresses and winter approaches schools need to be particularly aware of the risks that lower temperatures can have on an ageing estate. For example, improperly insulated pipes can easily lead to cracking – with extensive damage likely to be caused by an escape of water.
Basic checks throughout the year – including regular maintenance – can help prevent the need for major repairs going forward. Schools can help manage risks like these by taking the time to conduct proper risk and need assessments whilst also carrying out due diligence on all external contracts.
Without significant building works now, the risks associated with the condition of school buildings are only going increase. To address this, schools must ensure their insurance policies are fully up-to-date, fit for purpose and accurately reflect the condition of the estate in question. As institutions head into ever-choppier waters, now is the time to ensure you are covered with a strong insurance partnership which will carry the risk with you.
Don't forget to follow us on Twitter, like us on Facebook, or connect with us on LinkedIn!