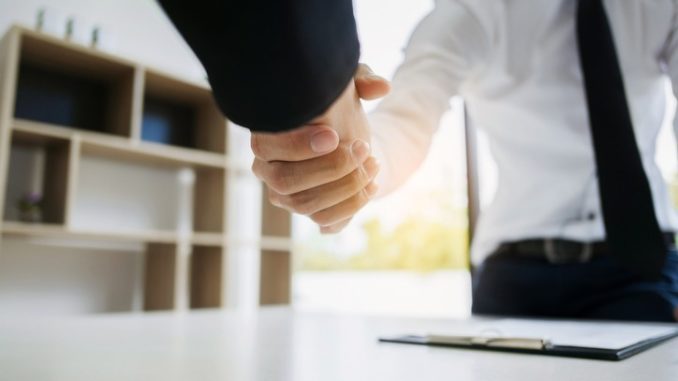 Are you an expert negotiator – or do you need a little help with your procurement processes? Here is an overview of everything you need to know when negotiating with suppliers
Price negotiation isn't easy. For SBMs and school bursars, however, it tends to be an integral part of the job – but we're not all natural blaggers! Thankfully, in February and June, we'll be joined at EdExec Live 2020 by Naomi Clews who will share her expertise on leverage and price negotiation; until then, however, here is some useful guidance based on information from Info Entrepreneurs.
Most organisations would view a good deal as one that meets all their requirements – it's not all about price.
Set objectives
When communicating with suppliers, bear in mind:
Price
Value for money (which is very much not the same as price!)
Delivery
Payment terms and options
After-sales service and any maintenance arrangements
Quality
Ongoing costs of the product or service
Whether that product or service is essential
Decide what you are – or aren't – prepared to compromise on before you go into the negotiations. If you establish your preferred outcomes beforehand, you won't end up flummoxed by any information the supplier throws at you.
Develop a strategy
Now that you know what you want, plan out your strategy in writing so that you are able to set clear goals. Think about the different offers the supplier could make and what your own strengths are when it comes to negotiation. How might you use these to get the concessions you require?
Begin the negotiations
Before the negotiations get into full swing, tell the supplier the aspects of the deal that you're happy with and the points you wish to discuss. Invite them to do the same, and ensure both sides are satisfied. Don't indicate that there are things you're prepared to compromise on too early! Additionally, give the impression you are approaching these discussions positively, and be aware of common tactics for negotiation. If the supplier refers a lot to 'urgent' deadlines, they are probably using pressure tactics – don't let this force you into a deal you're unhappy with.
Negotiate
This actually tends to be the simpler bit. Consider not accepting the first offer, but making a counter-offer at a lower price. The supplier is likely to come back with revised figure, or an additional service tacked on. Which is more useful to you and your school? If the price is alarmingly low, ask yourself if this suppler can be trusted. Also, ensure you cover any ongoing costs for product or service maintenance so that you're not met with a nasty surprise down the line. Ultimately, just try to get the best deal for your school – whatever that may mean – one that matches the vision you set out at the beginning.
Draw up a contract
Aim to ensure the contract protects the interest of you and your school. Both parties need to agree on what the contract will cover, which normally includes:
Details of price, payment terms and delivery schedule.
A clause stating the supplier's right to ownership of the goods until they're paid for in full.
A clause limiting the seller's contractual liability.
Any after-sales services
Exit procedures, should the worst happen.
You should consider getting legal advice when drawing up your standard terms and conditions.
Don't forget to follow us on Twitter, like us on Facebook, or connect with us on LinkedIn!