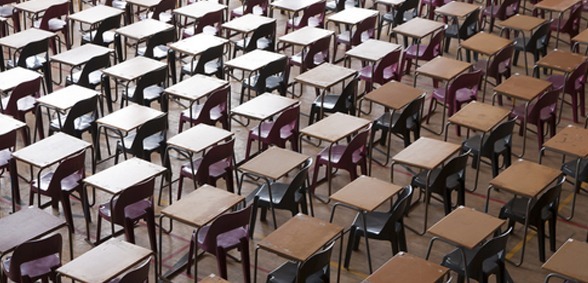 The ASCL has commented on Labour's plan to scrap SATs altogether, following the news that teachers may be boycotting these exams
Last month, teachers called on the government to scrap SATs – something the Labour party promised would happen if they ran the government.
Pressure is increasingly mounting regarding these particular exams, with the news emerging yesterday that teachers and school heads are being asked whether schools should boycott SATs entirely.
Commenting on Labour's plan to scrap primary school SATs, Julie McCulloch, director of policy at the Association of School and College Leaders, said:
"SATs are a flawed way of measuring the performance of primary schools and a new approach is long overdue.
"They are far too narrow a way of assessing the learning experience in primary. They boil down to the fact that schools are judged largely on the results of one week of concentrated tests taken by 11-year-olds each May out of seven years of schooling.
"These tests cannot possibly reflect the breadth and richness of the curriculum and learning which takes place in primary schools, and can lead to an over-emphasis on English and maths to the detriment of other subjects.
"And, while they are intended as a measure of school performance rather than pupil performance, the reality is that it is very difficult to hold a week of tests without a proportion of children experiencing feelings of stress and anxiety.
"We need a system which is fairer on schools and fairer on children, and ASCL would be pleased to work with Labour on developing a better approach."
Don't forget to follow us on Twitter, like us on Facebook, or connect with us on LinkedIn!