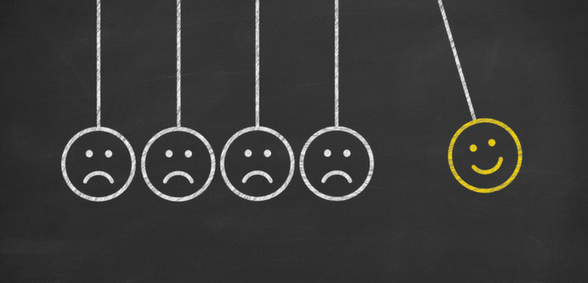 A new report published by NAHT shows that school business leaders are dissatisfied with their pay and status, which they believe does not reflect the level of responsibility they undertake
NAHT has published the results of its third survey of SBL pay and responsibilities – entitled Getting the best deal? – and it shows a distinct trend: while the workload and responsibilities of SBLs has increased, their pay and status remains below that of the leadership team in general.
As a results, three fifths of the survey's respondents do not believe their pay fairly reflects their role and responsibilities. The average salary for an SBL is £40,000 a year – up 9% since NAHT's 2016 salary, but still well below the typical leadership team wage.
Only 46% of respondents have had their pay renewed in the last three years. 61% work over 45 hours per week, and 63% said that their working hours have increased since 2015.
The majority – 81% – said their workload has increased over the past year. Furthermore, 49% said they haven't received any formal personal development in that time, despite the fact that 70% are keen to take up further qualifications in order to keep up with the evolution of the role.
The survey also shows that the main barriers to accessing CPD are time (68%) and funding (61%). It was carried out between April and May this year and included the involvement of 439 SBLs.
Paul Whiteman, general secretary of school leaders' union NAHT, said: "School business leaders are right at the centre of the increasing financial pressure on schools. The government has tasked schools with massively cutting costs and it is SBLs who are required to balance the books.
"But while SBLs are having sleepless nights over getting the best deal for their schools, they are not receiving the best deal for themselves. This survey shows that SBLs' workload and working hours have increased dramatically in recent years, but salaries and access to training have not kept pace."
Whiteman continued: "Pay and status for SBLs have to increase if we are to attract and retain high quality individuals to the profession. SBLs perform a central leadership role and should be paid on a scale equivalent  to other school leaders. With school budgets at breaking point, an SBL's job has never been more difficult or more vital. They are being stretched ever more thinly, with unsustainable workloads.
"More support and access to training is urgently needed so that these unsung heroes of school finances can keep up with the ever-increasing and increasingly complex demands of their role."
This week, SBLs will gather in Birmingham for NAHT's SBL Conference 2018, where they will hear from the director of the Department for Education's education funding group, Tony Foot, as well as from Stephen Morales, chief executive of NAHT's partner organisation, the Institute of School Business Leadership (ISBL).
Commenting on the findings, Stephen Morales said, "It is imperative that school business, pedagogy and governance work seamlessly together and that there is mutual professional respect and recognition. Effective schools have been shown to have a joined-up approach to leadership, where school business professionals and pedagogical leaders operate with parity based on levels of accountability and responsibility.
"We welcome NAHT's survey findings and hope that they help shine a spotlight on the essential part school business professionals play in the success of our school system."
Rachel Younger, business manager at St Nicholas C of E Primary School in Blackpool, said: "It is encouraging to see that there has been some progress over the last 2 years in terms of average salary, but there is still a way to go before SBLs have pay parity with other school leaders.
"It is very worrying to see the trend in increased workload and the amount of unpaid overtime that SBLs are having to do in order to try and keep up with this workload. Essentially, I believe this comes down to lack of funding: if schools had sufficient funding, they could afford additional staff to take up some of that administrative burden so that SBLs could focus their skills and expertise more on strategic matters.
"This workload will inevitably lead to increased levels of stress within the SBL profession and, as the demands upon us become increasingly unachievable, schools may have problems recruiting new staff to these roles in the future. We don't want to end up with the same recruitment crisis for SBLs as we have for teachers."
Don't forget to follow us on Twitter, like us on Facebook, or connect with us on LinkedIn!