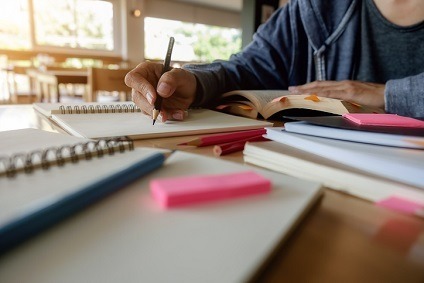 CREDIT: This story was first seen in The Sun
A school in Kent has adopted a "no marking" policy in order to free up teachers and stop them buckling under the pressure of "excessive" workloads, The Sun reports.
Ebbsfleet Academy, which attracted headlines in January after pupils were turned away for wearing short skirts, is now piloting a scheme which will see a reduction in teacher marking and more of a focus on class feedback.
Five teachers at the mixed secondary school in Southfleet Road will still read student's work but instead of marking individual corrections, they will instead make their own notes on common mistakes and good answers, according to the Gravesend Reporter.
The teachers will then give feedback to the class, pointing out the common mistakes and what a good answer should look like.
This means it is down to students to listen carefully in class in order to be able to improve their work.
Headteacher, Alison Colwell, said: "It means teachers are not buckling under the strain of excessive marking, and have far more time to plan lessons and source excellent resources, so the children and teachers both win."
Ebbsfleet Academy has previously been in the news when parents were critical of the school's policy towards the length of skirts. Pupils were turned away from school after their skirts were judged to be more than 5cm above the knee.
Don't forget to follow us on Twitter, like us on Facebook, or connect with us on LinkedIn!