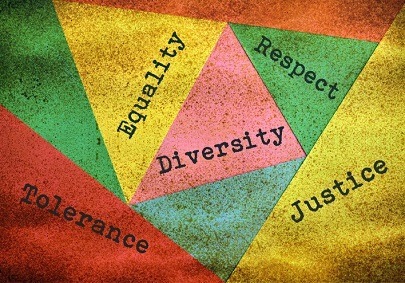 The BBC has reported that a London school governor is striving to promote diversity among other governors
Theresa Esan, a school governor and the new face of a new Governors for Schools campaign, is calling for the creation of more diversity among governors.
"When I was at school, I wasn't sure what I wanted to do when I grew up," she said.
"I didn't have many role models that inspired me. There were big international figures like Nelson Mandela and Oprah, but none that I could relate to locally."
The lack of black role models inspired Esan to become a governor at a sixth form college in Havering. She is now fronting a campaign which aims to create more diversity within school governors.
In a survey of 5,300 governors, conducted by the National Governance Association and the Times Educational Supplement in 2017, 94% of respondents stated that their ethnicity was white.
This is "considerably narrower than the averages shown in the census (86% white) and the backgrounds of pupils attending state-funded schools (75% white)", according to the report.
Louise Cooper, CEO of Governors for Schools, said:
"Breaking down stereotypes and challenging preconceptions of what people think school governors are, is vital in encouraging diversity on governing boards.
"Different viewpoints and skills bring the challenge governing boards need, which in turn provides more rigorous debate in making difficult decisions and ensuring effective governance."
Theresa believes that it's crucial that children see people like them in positions of influence, no matter where they are from or what colour their skin is.
"Growing up in Hampshire there was nobody like me that I could look up to, apart from my mother, " she says.
"Children and young adults need to be inspired early on in their lives.
"It's so important that they see people of their own gender and ethnicity and background in senior roles – it helps them to aspire and dream and know things are possible."
Don't forget to follow us on Twitter, like us on Facebook, or connect with us on LinkedIn!