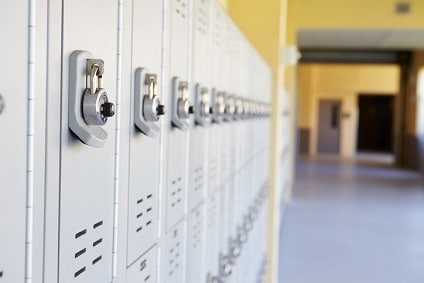 CREDIT: This story was first seen in The Telegraph
Nearly a quarter of UK teachers who have qualified since 2011 have left the profession, as new research suggests that staff are working up to 60 hours a week, The Telegraph reports.
Government figures show that of those teachers who qualified between 2011 and 2015, 27,500, or 31 per cent, had already left the job last year.
The figures come on the back of growing pressure on the government to remove the 1 per cent pay cap that has been placed on teacher salaries until 2020.
The shadow education secretary, Angela Rayner, said that the statistics were proof of the strain teachers are under, adding that the profession is at "crisis point".
"The government has serious questions to answer on the impact of their policies such as the continued cap on public sector pay, and their failure to tackle the issues like excessive workload that affect teachers in the classroom," she added.
"It is time that ministers finally admitted that we are at a crisis point, and came up with a proper plan of action to deal with it."
A
nalysis by the Education Policy Institute found that a fifth of full-time teachers in the UK are working 60 hours a week. Teachers work 48.2 hours per week on average in the UK, 19% longer than the global average of 40.6 hours.
A
 spokesperson for the DfE said that the rate of teachers leaving the profession after one year has remained stable for decades, adding  that the number of teachers returning to the classroom after quitting has risen.
"The latest statistics show that around 90 per cent of teachers continue in the profession following their first year of teaching – this has been the case since 1996. The number of former teachers coming back to the classroom has also risen significantly – from 13,090 in 2011 to 14,200 in 2016."
They added that the Department is actively addressing the issues that teachers cite as reasons for leaving the profession, and are looking to support schools in order to reduce unnecessary workloads.
"Teachers play a hugely important role in our society, providing education and guidance for future generations," they continued.
Don't forget to follow us on 
Twitter, like us on
Facebook, or connect with us on
LinkedIn!