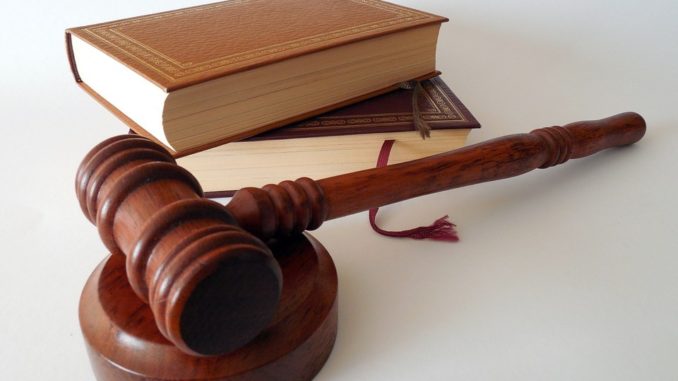 As reported by The Guardian, families who launched a landmark legal challenge to the government's funding of services for SEND children have lost their high court case
Three families, representing thousands of others across England, brought the action claiming that government budget decisions had left local authorities unable to fulfil their legal obligation to provide education to children with SEND (special educational needs and disabilities).
A two-day hearing in June heard from lawyers representing the families that there was a substantial national shortfall in funding for SEND children.
It was said that the under-funding could "blight their lives forever".
In a judgment announced on Monday, Justice Lewis ruled there was "no unlawful discrimination" in the way the government made provision for SEND funding and dismissed the families' claim for judicial review.
The legal action was brought by three children, who acted through their mothers: Nico Heugh Simone, 16, from Robertsbridge, East Sussex, nine-year-old Dakota Riddell, of Birmingham, and 14-year-old Benedict McFinnigan, from Scarborough.
Nico's mother, Lorraine Heugh, reacting to the ruling said: "We are understandably disappointed by the ruling. We campaigned for months on this issue and still believe that not only our children, but thousands of other children across the country are being failed by the current system.
"Although the ruling may not have found in our favour we will not stop campaigning for change. We are not asking for preferential treatment, we just want children to have the best education they deserve."
The case was brought against the former chancellor Philip Hammond and the former education secretary Damian Hinds over what the families claimed was the government's ongoing failure to allocate sufficient resources to support specialist provision for SEND children.
Lawyers brought the action on four grounds, which were all dismissed in the judgment. They claimed the government was in breach of equality duties under the Equality Act 2010 as well as its duty to promote the wellbeing of children under the Children and Younger Persons Act 2008.
They further claimed the government's decisions were "irrational" and in breach of the European convention on human rights, because their budget decisions resulted in differential treatment for SEND children.
Jenni Richards QC, for the families, told the hearing in June the former chancellor had acted unlawfully in setting the national budget in October 2018, as had Hinds with additional but "manifestly insufficient" SEND funding in December.
She said Department for Education (DfE) statistics showed rising demand for SEND funding, which had "not been matched by anything like a commensurate increase in funding".
Commenting on the court case verdict finding against SEND campaigners, Dr Mary Bousted, joint general secretary of the National Education Union, said:
"Families of children with Special Educational Needs and Disabilities have struggled for years against the limitations that cuts to SEND funding have placed on their children's ability to access education.
"Today's verdict is a huge blow to the families and children involved in this case, and allows the Government to once again shirk its responsibility for these young people by fobbing them off to severely underfunded local authorities, who do not have the financial capacity to provide the specialist care and provision these families need and deserve.
"Despite the Government's recent announcement of additional investment in SEND, there is still a £1bn shortfall in SEND funding which the Government must now urgently address. The National Education Union will continue to stand in solidarity with SEND Action and fight to ensure that all children with SEND have access to the provision they deserve."
Don't forget to follow us on Twitter, like us on Facebook, or connect with us on LinkedIn!