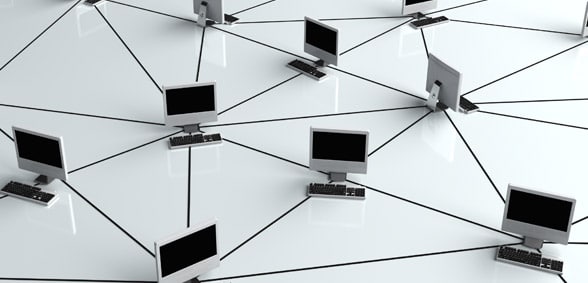 Technology is becoming more and more relevant in the classroom – enhancing teaching and learning and offering additional support to students and teachers alike. However, with the restrictions in budgets, how can schools keep up-to-date with the latest and ensure their tech offering remains relevant? Chris Labrey, MD of Econocom UK & IRL, suggests that subscription models might just be the saviour for tech-savvy schools
Technology is an incredibly important part of any 21st century educational institution. Schools are now spending upwards of £900m on education technology every year and a recent MDR EdNET Insight report found that 90% of principals in the US believe that it is now integral to student learning.
However, while taking advantage of digital devices is one thing, being able to keep up with the latest developments is quite another. Technology moves at such a rapid pace nowadays that it's almost impossible for schools not to fall behind – as soon as they invest in a certain technology, something more advanced and intelligent will come to take its place.
This is, understandably, frustrating. Not only does it leave schools constantly chasing the need to stay on top of the latest technological innovations, it often results in poor investments, with large amounts of money wasted on devices that quickly become obsolete.
Why classroom tech is important
The benefits of classroom technology are well-reported; if used properly, technology can equip pupils with fundamental digital skills that can prove vital for the future — a fact which is reflected in the 2017 Lloyds Bank Consumer Digital Index's finding that 97% of those aged between 15 to 24 in the UK have basic digital skills.
It can also help to increase engagement in the classroom. A blog from Secure Edge Networks reads: "Most students today have been using mobile devices like tablets and smartphones to play and learn since they could crawl. So, it only seems logical to align today's classrooms with the way that your students want and are used to learning."
There are also benefits for teachers who are realising that technology can be harnessed to their own advantage. An article on the Jisc website explains that "…digital technology is enabling teachers to create more interactive, engaging, flexible learning materials in a range of digital and multimedia formats and make them available to students online." This, in turn, allows them to be more inclusive in their teaching methods.
The benefits of subscription models
However, all of these advantages do nothing to disguise the fact that investment in education technology is an expensive business; many schools simply can't afford to frequently reinvest in the latest technology through painful, one-off payments.
This is where payment-over-time subscription models come in. These are an ideal solution for tech-savvy schools which want their students and teachers to use the most up-to-date technology in their classrooms. The benefits are plentiful:
Cost savings — by evenly spreading the cost of the technology over several years, rather than making one expensive CAPEX payment, schools can start to regularly refresh and update their digital assets without breaking the bank. This, in turn, means more cash can be pumped into capital projects and student-focused innovations.
Agility and competitiveness — because these subscription models are based on rolling contracts schools can be much quicker in reacting to the latest technological developments –  staying ahead of the competition. Instead of waiting until they can afford a new device or platform, it's easy to simply add the desired technology onto the existing contract and reap the rewards instantly.
Whether a small primary school or a large further education college, payment-over-time subscription models are an ideal solution to one of the most significant issues facing schools today. In a world where flexibility and agility are key to success, these models can enable educational institutions of all sizes to achieve their business goals while, at the same time, becoming technological trailblazers.
Don't forget to follow us on Twitter, like us on Facebook, or connect with us on LinkedIn!