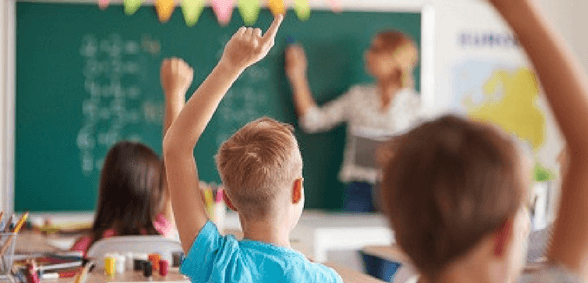 CREDIT: This story was first seen in Tes
Union says 'enough is enough' as anger mounts over pay and conditions in Scotland, Tes reports.
The NASUWT teaching union is today issuing the first of a series of strike notices to Scottish schools, in response to teachers' "growing anger" over pay and conditions.
The union will target small clusters of schools across Scotland with day-long strikes, in a move which surprised the EIS, Scotland's biggest teaching union. This follows previous NASUWT action that stopped short of strikes.
Teachers in St Andrew's Secondary School, Eastbank Academy and All Saints Secondary School – all in Glasgow – will be the first to strike on 23 November. They will be followed on 30 November by teachers at Kirkintilloch High School, Lenzie Academy and Bearsden Academy, all in East Dunbartonshire.
Strike action for next term in other schools, including primaries in other local authorities, will be announced over the coming weeks.
NASUWT general secretary Chris Keates said: "Teachers regret having to escalate action and the disruption this will cause to pupils and parents but more and more teachers are now saying that enough is enough and are reaching the end of their tether over workload, pay and other conditions."
Jane Peckham, NASUWT national official for Scotland, said: "Our warnings over the adverse impact of pay cuts and deteriorating pay and conditions have not been heeded." She also criticised the "increasing dysfunctionality of the negotiating machinery" around teachers' pay and conditions.
A Scottish government spokeswoman said: "NASUWT's decision is deeply disappointing. Industrial action is not in the interests of anyone, least of all pupils and parents.
"What's more, teacher pay negotations are currently underway with local councils, as the employer, and the Scottish government are fully involved. To strike while these talks are continuing is not appropriate."
Tes Scotland also reports today that councils are hopeful of reaching an agreement over teacher pay by the end of the month.
The NASUWT's move has surprised the EIS teaching union, which said in a statement: "This proposed strike action by the smallest STUC-affiliated (Scottish Trades Union Congress) teacher trade union in Scotland is news to the EIS.
"Negotiations on this year's pay settlement are ongoing through the SNCT (Scottish Negotiating Committee for Teachers), which includes representatives of all affiliated teacher trade unions in Scotland. No trade union has demurred to the agreed teachers' side pay strategy for this year during teachers' panel meetings or full meetings of the SNCT."
The EIS executive is meeting today to "consider this latest development and any potential response".
A spokesman said the union was "already committed to a campaign to secure a significant pay rise for Scotland's teachers following years of real-terms pay decline", and added: "While the promised lifting of the public-sector pay cap next year offers some hope for a better offer from employers, industrial action by EIS members remains a distinct possibility in pursuit of a fair pay settlement."
Calls have become louder in recent months for a review of teachers' terms and conditions to pave the way for a 2017 equivalent of the 2001 McCrone deal, which was designed to bring teachers' pay in line with other professionals and led to a 23% pay rise over three years.
The EIS warned earlier this year that teachers' attitudes were "hardening" and raised the possibility of strike action. EIS president Nicola Fisher told education secretary John Swinney at the SNP conference in Glasgow last month that low pay and mounting workload were having a "disastrous effect" on teachers' health and wellbeing.
Don't forget to follow us on Twitter, like us on Facebook, or connect with us on LinkedIn!