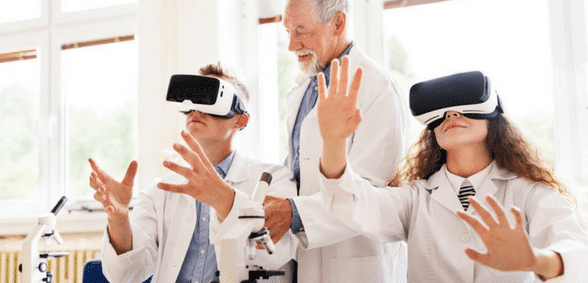 Gamification is not new in teaching and learning, however, the increased use of technology in classrooms and an increased focus on embedding game mechanics in edtech means that it's reaching new levels. Carl Sheen, head of training and product development at Genee World, considers the prominence of gamification in education
There's no denying the obvious benefits of gamification in the classroom. It can develop a child's engagement and enthusiasm with their learning and make subjects that are tricky easier to understand by introducing steps and 'levelling up'. With technology rapidly expanding, too, from interactive displays to touch tables, it's not surprising that software is consistently adopting elements of gamification, which in turn, helps teachers include elements of gaming in the classroom.
The rise in the popularity of gamification
The rapid expansion of gamification in education technology may be for several reasons. Firstly, this may be due to the fact that technology, as mentioned before, often comes with software that adopts gamification in its design. For example, it's not unusual to see education software that can be used with interactive displays automatically adopting competitive elements or opportunities for collaboration through leaderboards.
Gamification has become increasingly prominent in the classroom. This is unsurprising because, when you think about it, video games and mobile applications, which children frequently use in their space-time on their devices at home, have long used elements of gamification to encourage engagement with a subject.
Children welcome the challenge and the ability to see their own progression. If they are used to this immediate feedback through the games they use in their spare time, adopting this mentality in education can only be a benefit. Gamification provides the perfect opportunity for regular feedback which allows student to monitor their progression and gives them instant gratification, making them feel that they are making constant progress.
So how do we use it in the classroom?
Teachers can use this concept in many ways within the classroom. Many teachers have already used elements of gamification for many years without necessarily realising it. For example, interactive displays often come with built-in software that uses gamified functionality for all learner ages. Even a few years ago, it was common to see an interactive display with snakes and ladders as a game for the classroom, which not only was fun for the children, but helped them develop key mathematical skills without even realising.
Traditionally though, gamification can be quite time-consuming for teachers to include in their lesson plans. The growth of technology has now eased this pressure, with tools for the education sector becoming increasingly inclusive of gamification elements. With the right technology, teachers can find software and devices that aid the process of creating lesson plans with elements of gamification automatically included.
Procurement; the right supplier, right technology and value for money
When looking for the right technology for the classroom, teachers and school leaders should be aware that there are many free opportunities available as an introduction to gamification. For teachers, using elements of gamification in the classroom may not be something they are entirely familiar with so it's important to conduct research into recommended products and available training associated with implementing it into the classroom.
One thing to note with free introductions and research is that the knowledge shared from experts may not be tailored specifically to the education environment, so make sure the benefits of how this can be applied to classroom learning are understood before trialling anything.
It would also be advisable to look at whether you need a solution that fits with students' mobile devices and tablets, whether it can simply be accessed through a web portal or if it needs to be a system managed and displayed by the teacher.
With elements of gamification being used long before education technology was on the rise, there's no doubt that gamification benefits the classroom and each learner. However, teachers should still be rigorous with the technology that enters the classroom. With so much out there, it's important that the right pieces of technology are found for each individual classroom, so the benefits of gamification can be reaped.
Don't forget to follow us on Twitter, like us on Facebook, or connect with us on LinkedIn!