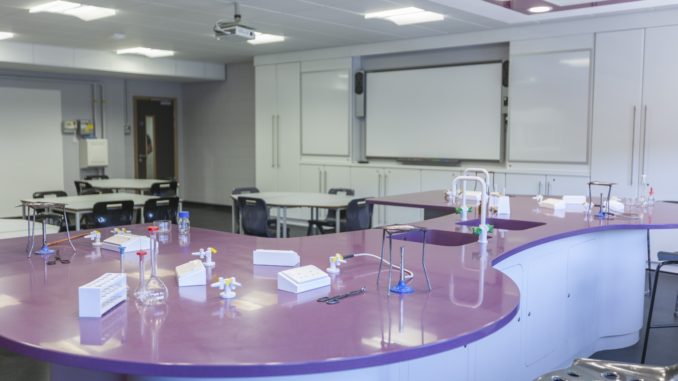 With the ongoing trend of tightening school budgets not set to change in the New Year, it's more important than ever for schools to be making clever technology decisions which provide educators and students alike the best experience for the best price
The heart of the classroom has always been the central display, where teachers present ideas and students share their learnings. It can also be a key point in making education technology savings with the lamp-free projection options currently on the market.
Here are the top three ways lamp-free technology helps schools save money:
1. Energy savings
Lamp-free projection systems use image generation methods such as Laser & LED which removes the traditional lamp found in a projector a long with the harmful chemicals such as mercury, replacing them with two of the most sustainable energy sources on the planet.
In terms of a cost saving, Lipson Co-operative Academy have calculated savings of  £1,215 on electricity alone, reducing their electricity costs by
nearly half
in one year. Lamp-free projection offers significantly lower power consumption than other display technologies, up to 50% in some cases. They also have very low heat output which ultimately results in an expected 20,000 hour lifespan, considerably higher than a traditional lamp-based projector. In real terms, this means that over its lifetime, lamp-free technology can effectively pay for itself by the amount of power cost savings it makes over time. This provides schools with tangible budget savings.
You can try Casio's ownership cost
calculator
to see how these savings translate for your school.
Lamp-free projection offers significantly lower power consumption than other display technologies, up to 50% in some cases
2. No replacement parts
Lamp-free projection ensures that no replacement parts are needed, significantly reducing maintenance call outs and allowing IT managers to accurately predict and fix their technology costs over time. Additionally manufacturers provide robust warranties. Casio Projectors offers an industry leading 5 year or 10,000 hour warranty, far exceeding any lamp lifetime. If something should go wrong, the warranty offers complete total peace of mind that the unit will quickly be replaced or fixed.
3. Low maintenance
Lamp-free projectors boast best-in-class reliability, leading to lower maintenance costs overall. Not only does the elimination of replacement parts save network managers significant time to tend to other projects, this technology also ensures the light source remains consistent throughout the whole lifetime of the projector, with no drop off or fade in brightness. In addition, it turns on to full brightness in mere seconds ensuring lessons start on-time, accompanied with a shorter cooling time also. With lamp-based projection, teachers tend to not turn them off between lessons due to the long on/off waiting time, shortening the projector lifetime. Lamp-free projection solves this.
Want to find out more about lamp-free projection? See how Casio Projectors, pioneers of lamp-free projection since 2010, can save your school money by booking a meeting here.