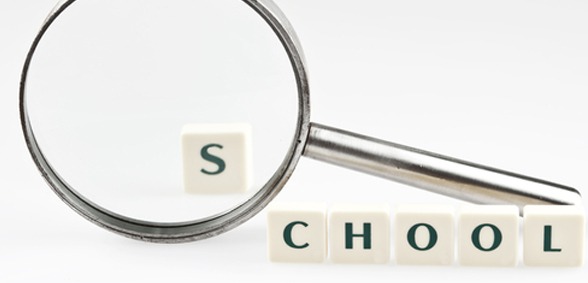 CREDIT: This story was first seen in the Telegraph
Grammar schools are a "distraction" and a "complication" the new chief inspector of schools in England has said, in her first public criticism of government policy since taking up the role, the Telegraph reports.
Amanda Spielman's comments have put her at odds with prime minister Theresa May who plans to overturn the ban on grammar schools imposed by Labour some 20-years-ago.
Conservative MPs have rounded on the new Ofsted chief, calling her comments "unhelpful" and "unproductive".
Senior politicians have told the Telegraph that as a civil servant, her display of "ideological beliefs" is inappropriate.
Ms Spielman, who took over at Ofsted from Sir Michael Wilshaw last week, said that grammar schools are a "a distraction from our work".
She told the Guardian: "I don't see it as something that has much to do with making the most of every school, of Ofsted making the most of its work and contributing to system improvement."
"It's certainly a complication. I hear stuff anecdotally about how they are going to react, I don't know what will happen in practice. I hear that some are poised and ready to go, and others who say they won't actually will, and others will keep themselves distant."
She added: "It's not something I want to get involved with. I'm not sure, from what I hear it's likely to be a relatively small programme, so my preference is just to proceed with our work."
Andrew Brigden MP, said: "Once again we are seeing the civil service displaying their ideological beliefs. At the end of the day they are there to implement government policy impartially. It is unproductive of them to dispose their own ideological beliefs".
He said he is "perfectly comfortable" with the streaming or selection based on academic ability, as long as the same amount is spent on other children. Chris Philip, MP for Croyden South added that the comments are "unhelpful".
"It would be best if she concentrated on inspecting our country's schools," he said. He said: "I completely disagree with her remarks. Grammar schools help bright children from ordinary background and they have a place in our education system."
Gareth Johnson, a Tory MP and leading grammar schools campaigner, said: "Grammar schools shouldn't be dismissed like this by Ofsted", adding: "I hope that Ofsted will recognise their value in the future".
Dominic Raab, a Tory MP, said: "Education policy should be relentlessly focused on allowing every child to realise their full potential to boost social mobility. Grammar schools are not a silver bullet, but they are an important piece of the jigsaw, when it comes to making Britain more meritocratic."
Ms Spielman's appointment to the £195,000-a-year was opposed by teaching unions who argue that she has no teaching experience, and by members of the education select committee, who warned they were "troubled" by her lack of "vision and passion".
Ms Spielman also said that Brexit is a "national preoccupation" and voiced her concern that it will take up so much "time and attention" that education risks "slid[ing] a bit further down the priority list."
A Department for Education spokesperson said: "This government wants this to be a country that works for everyone, not just for the privileged few, and education lies at the heart of that ambition. We are building on our reforms, backed by record levels of school investment.
"We have already set out proposals to tackle the historic postcode lottery in school funding, and consulted on proposals to create even more good school places, for more parents, in more parts of the country, by lifting the ban on new selective school places and harnessing the resources and expertise of universities, faith schools and independent schools."