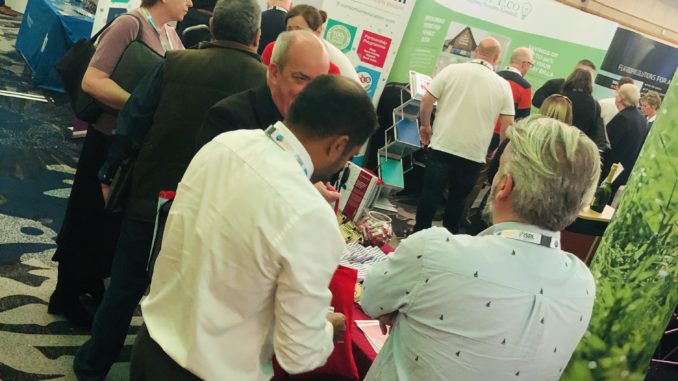 During 2020, as school leaders and the nation have responded positively to the challenges that the pandemic has created, we have seen that unleashing further potential is possible
ISBL has seen the demand for developing knowledge and skills, and the sharing of information and good practice, has grown during the pandemic as the sector has embraced new technologies and methods of interacting. Through these new discussions and forums, we have been able to engage with school business professionals (SBPs) from across the country and gained insights into the challenges and training needs that have arisen.
One of the overriding comments has been that there will be a demand and need for networking and peer interactions, and we have been overwhelmed with the bookings we have received so far for our national conference.
We are planning for all eventualities, just as schools have been over the last few months. We are working towards the event going ahead as planned, whilst also ensuring that we have the necessary contingencies in place to move to a virtual delivery method that provides the same levels of high-quality content.
What to expect at this year's event?
You will see the same high-quality range of speakers and workshop sessions covering all aspects of ISBL's professional standards, focusing on how we can unleash the potential from within ourselves, our colleagues, and our organisations.
We are thrilled to welcome a plethora of specialist speakers who are renowned in their fields to this year's conference.
Baroness Karren Brady CBE: through her natural wit, honesty, and down-to-earth approach, which is witnessed by millions through her role on The Apprentice, Karren will provide one of the motivational plenaries, sharing her account of her unstoppable success.
Diana Osagie: as a courageous leadership consultant, Diana is known for her resilient school leadership and is skilled in urban leadership under challenging circumstances. Her insights will be invaluable to those leaders attending the conference who have undergone their own challenges in the advent of the pandemic.
Natalie Perera: as the executive director and head of research at the Education Policy Institute, an independent research institute that she co-founded in 2016, Natalie will give insights into what we can expect post the pandemic. She will also offer her particular knowledge gained from her time at the Department for Education, where she led on research and policy interventions, including on the narrowing of the gap between disadvantaged children and the rest and the reform of the school funding system.
Why attend?
After a year of unleashing your potential, which has been recognised across the sector, now is the time to invest in your attendance at the event. We have considered practice at every level and across all types of school setting, so the content for the conference covers both maintained and academy schools of all sizes and types. Visit https://isbl.org.uk/National-Conference for more information.
Through our investment in our own development, we can unleash our own potential and that of our organisations and the pupils we serve.