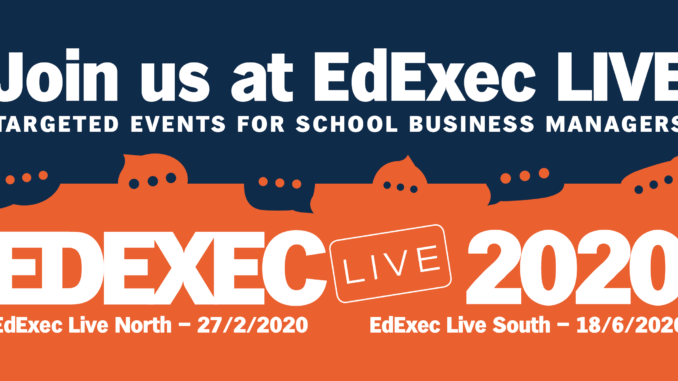 We're just 10 DAYS away from EdExec LIVE North 2020! Are you ready to learn, adapt and network with peers?
The path of the school business manager is subject to constant changes and challenges – this is where EdExec steps in to help guide, advise and supply expert knowledge to its broad readership of school business leaders.
Of course, we know that budgets are tights and that CPD is not always on the top of your to-do list – but we think it should be, which is why we put on our live event twice a year to ensure that SBMs across the country have the opportunity to get involved.
So, what can you expect from EdExec LIVE?
Personal development
With increased expectations weighing on those involved in business management the key to lightening this burden is professional development. EdExec LIVE's an opportunity to build on your knowledge and your skills and ensure you play a strategic role in determining the direction your school is taking.
Professional resources
We're acutely aware that schools are now required to do more for less, so BFSI is central to our agenda! EdExec LIVE delivers tangible ideas and examples of how you can make and save money, whilst improving your school environment and performance.
Tailored content
It's all about you! EdExec LIVE is a unique event in that we tailor your day to your individual needs. Our timetable is designed to optimise time and maximise learning so you have a worthwhile day out of school, and you're able to choose exactly which sessions you'd like to attend.
Meet like-minded individuals
EdExec LIVE brings together school business managers and leaders from across the UK – after all there's no better support than peer support. Meet local and national colleagues, as well as our expert speakers and exhibitors, to share best practice and form new relationships with like-minded professionals.
Find all the information you need on EdExec LIVE 2020 here!
Don't forget to follow us on Twitter, like us on Facebook, or connect with us on LinkedIn!