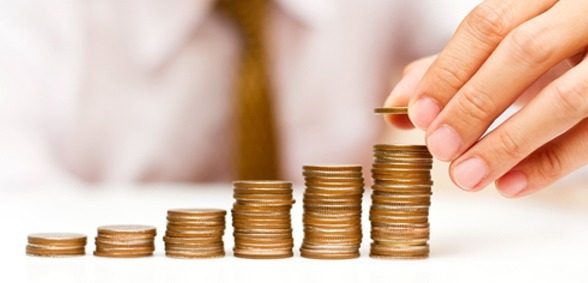 It is up to school leaders to tighten their belts under a squeeze on budgets, Sir Michael Wilshaw has said, as he suggested that there has been "largesse" in the education system over the past 20 years,
TES
reports.
The former Ofsted chief said schools have been well-funded for the past two decades, many have built up large balances and in some cases heads have been awarding themselves large salaries.
But times are different now, he argued, and school leaders need to adjust.
He made his comments as it was revealed that one headteacher has decided to resign over concerns about funding, and after the f40 group of councils, campaigning for a fair funding formula, had lobbied MPs.
There have been warnings from school leaders and parents about a growing funding crisis, with some fearing that a move to overhaul the funding system – which ministers claim will make funding fairer – will actually exacerbate the situation in some areas.
A consultation over the new national schools' funding formula is ongoing and Sir Michael said it was likely there would be "transitional difficulties" to begin with.
But he told the BBC Radio 4
Today
programme that there had been "real injustices" in the system, with some schools receiving up to 50% less funding than schools with similar levels of deprivation in other areas.
Sir Michael said it was "important" for ministers to listen to headteachers, teaching associations and councillors in the consultation, and he was sure ministers would make some adjustments if there are "obvious anomalies and obvious injustices". But ultimately, he said, the government should hold its nerve.
"Over the last 20 years, and I speak not just as the ex-chief inspector of schools but as a headteacher, there's been largesse in the system. Schools have been well funded over the last 20 years and school budgets have been ring-fenced," he said.
"We're seeing constraints now and tightening of the budgets, but schools have done well over the last 20 years to the point where many schools, particularly secondary schools, have built up large balances above the thresholds that the government has set and headteachers have been awarding themselves, and governors have been awarding them, very good salaries.
"Times are different now, times are very tight, and it's really up to headteachers and governing boards to adjust."
Asked if measures to deal with budget pressures – such as shortening the school day, dropping subjects or increasing class sizes – could affect standards, Sir Michael replied: "They'll have to do that…it need not affect standards, and I've been through good times and bad times as a head and you have to use your budget wisely.
"What I did do is ensure that I kept my best teachers and I paid them well and continued to pay them well. If that meant I had to increase class sizes, that's what I did."
The f40 group has told a meeting of MPs that it had four concerns about the proposed formula:
The proportion of weighting given to additional needs rather than basic entitlement;
The three per cent funding floor, which "locks in" historical differences;
The weakness of evidence used to support the proposals;
The amount invested in education funding and the cost pressures facing all schools.
F40 chairman Ivan Ould, of Leicestershire County Council, said: "There is obviously a high level of concern among many MPs who are looking at a formula change that has a negative impact on many schools within their constituencies. They are alarmed that so many schools are losers and fail to understand why this should be the case when those schools were already poorly funded and well below the national average.
"Despite the fact that the proposed funding formula indicates a total gain of £183m for f40 member authorities once the national formula is fully implemented from 2019-20, it is simply not acceptable that some poorly funded authorities will not gain and that many schools, both primary and secondary, within poorly funded authorities will actually lose out.
"We have agreed to undertake some further work that will indicate how f40's own formula suggestions – which were developed last year and presented to the Department for Education at that time, could introduce a fairer outcome in this once-in-a-generation change to school funding."
Mary Sandell, head of the Forest School in Winnersh, Berkshire, is understood to be the first headteacher to announce her resignation due to funding concerns.
In a letter to parents she said: "The situation with regard to schools funding, both nationally and locally, is bleak; in common with other headteachers, I did not enter the teaching profession to make cuts that narrow the curriculum, or to reduce the number of teachers and increase class sizes, and yet my hand has been forced, and I see no immediate easing of the situation. In addition, there is an acute teacher shortage, which is really beginning to bite.
"Consequently, I feel unable to deliver the quality of education the boys at The Forest so clearly deserve. I must further stress that these issues are by no means confined to The Forest alone, and I know there will be people out there prepared to take the situation on and to make a positive difference."
Don't forget to follow us on Twitter, like us on Facebook, or connect with us on LinkedIn!