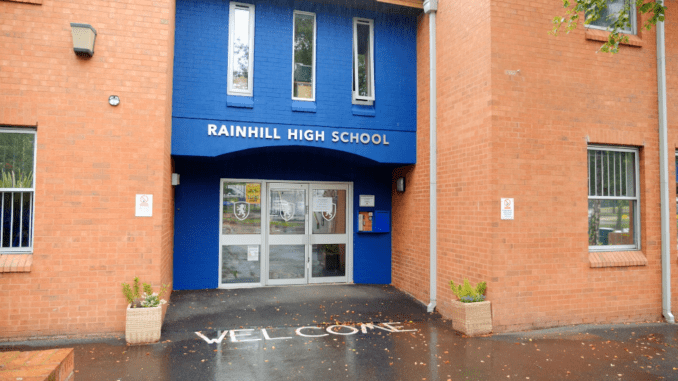 Stephenson Multi-Academy Trust used Amazon Business to kit out two new classrooms, making impressive time and cost savings to the benefit of teachers and students
When Stephenson Multi-Academy Trust needed to equip two newly-built classrooms, chief operating officer Rob Owens was delighted to discover that Amazon Business could provide everything he needed – saving both money and time and meeting the government's strict compliance rules.
Everything you need for education on Amazon Business
Situated near Liverpool, and educating 1,700 students, Rob says the trust needed to buy, 'Everything from pens and pencils through to whiteboards, projectors, chairs and tables.'
Rob explains that the teachers were familiar with using Amazon.co.uk for their personal purchases, thinking of the site as a single supplier. It was a 'genuine surprise' to discover the wide range of educational suppliers available on Amazon Business, selling everything they needed for the classrooms.
Large time and cost savings that benefit students
He estimates he saved around £6,000 by buying his classroom supplies through Amazon Business instead of using his usual suppliers. The cost of equipping a classroom is usually around £21,000; with Amazon Business Rob was able to bring this figure down to £15,000 – a saving of more than 28%. Using Amazon Business, Rob can equip five classrooms for the same price for which he previously kitted out four.
This saving benefits students, as it gives teachers more in their budget to focus on additional activities and facilities for their classes. Rob says the teachers were 'delighted' by the time savings achieved by using Amazon Business to source their educational supplies. This left them able to, 'concentrate on their core function, which is teaching.'
The cost of equipping a classroom is usually around £21,000. With Amazon Business, Rob was able to bring this figure down to £15,000 – a saving of more than 28%.
Using Amazon Business to buy the classroom supplies saved significant time for both Rob's finance team and teachers. He estimates they saved at least half a day – if not a full day – thanks to the 'streamlined and efficient' purchasing process.
'Ordinarily, it would take them the best part of half a day to place our orders with various suppliers, whereas it was done and dusted within half an hour.'
Auditable and compliant
The government's rules for Academy Trusts mean Rob's team need to compare prices from three suppliers for every item they purchase; this makes purchasing a laborious, cumbersome task. However, thanks to Business Prime membership, Rob was able to compare three quotes easily and quickly.
The YPO Framework, available with Amazon Business, meant Rob was able to streamline the process and save time, confident that the process was fully compliant. "Knowing there's a compliant framework cuts through a lot of red tape, and makes the process more effective and efficient. We can reach more suppliers, more quickly, in the knowledge that they meet the requirements of the Academies Financial Handbook," he says.
As Rob's team are confident that they are meeting compliance requirements, thanks to the YPO Framework; they have been able to adopt Amazon Business as the supplier for their more regular, managed category, spend , such as educational supplies, office supplies and IT equipment.
The team can receive a VAT receipt through Amazon Business, so they can claim back the VAT as an exempt organisation. Rob calls this a 'massive plus', adding that the YPO Framework offers an effective and efficient level of compliance that is hard to find elsewhere.
"It saves you having to look anywhere else; you know that they offer both compliance and best value," he says.
'I would, unreservedly, recommend it – in terms of both the indirect and direct benefits it brings to every element of education. Teachers, finance team, students – everybody gets something from it.'
Quick and convenient delivery
Rob also praised the delivery options available with Business Prime. He received his products much more quickly than when buying from previous suppliers; long lead times can be challenging in a fast-moving environment in which teachers need items quickly.
He can also choose when to receive his orders with Business Prime. "We can stipulate that, if we're not open on a weekend, or if we're ordering for a classroom and building is finishing, we can choose to have things delivered on another date. This flexibility around delivery is a massive benefit."
Everybody benefits
"It's the best value way we have found to kit out the classroom directly, in terms of money saving, and indirectly, in terms of time saving," says Rob. "The savings I make, and can put into other projects and tasks, are as big as the direct cash savings, at least."
Rob says he would 'unreservedly recommend' Amazon Business, 'in terms of both the indirect and direct benefits it brings to every element of education. Teachers, finance team, students – everybody gets something from it.'