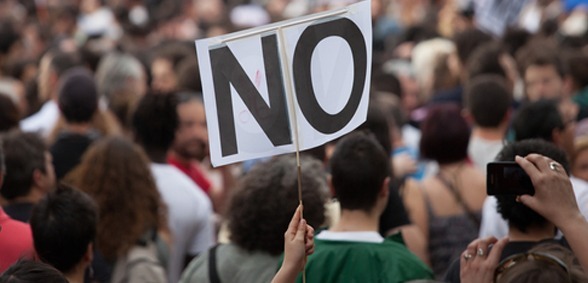 According to Bucks Free Press, proposals for a Plymouth Brethren school in Buckinghamshire have caused alarm for humanists and local residents alike
A humanist charity has responded to plans to open a conservative Christian school in Buckinghamshire.
Humanists UK is concerned about the "narrowly religious and extremely insular" education that pupils at the school would receive.
The primary and secondary school site could be built for the Plymouth Brethen Christian Church, whose following believe that television and radio corrupts children and that sex – especially homosexuality – is immoral.
The school would educate 275 pupils between the ages of seven and 18, if it is given the green light.
The pupils would travel to and from school using its own fleet of minibuses.
Humanists UK isn't the only objector; nearby residents have complained of the busyness of the area already, stating that a new school site would worsen the situation.
Objecting to the plans, resident Simon Thomas, wrote: "Over the years there have been several fatal accidents on or very close to the junctions of Bigmore Lane and Chequers Lane. The hidden dip approaching these junctions is extremely dangerous.
"When the M40 has any delays the road is used as a rat run through to Marlow increasing traffic even further."
Thomas added that the nature of the school wouldn't add much to the local community.
"As this school is a religious sect organisation and there would be few – if any – places available to local children, the danger of the road and increased traffic far outweighs any benefits to the local community," he said.
Another resident, Amanda Whyte, added: "My concerns are that this development will negatively impact on the local community and environment in terms of noise, increased traffic and extra waste, with no benefit to the local community.
"The Plymouth Brethren are known for being an insular religious sect and local children will be unlikely to take up places at this school.
"Moreover, there are few of any Plymouth Brethren living locally to Cadmore End, and the proposed idea of bussing children in daily from as far away as Bicester seems unfair on kids who are likely to spend large chunks of their formative years stuck in traffic on the M40."
Humanists UK director of public affairs and policy, Richy Thompson, said the plans for the new school had "alarmed" the charity, saying they "worry about whether children in such schools receive the broad and balanced education to which their rights should entitle them."
He said: "The education these schools provide is narrowly religious and extremely insular, meaning it is entirely inadequate for preparing students for modern British life.
"Many Brethren groups are creationist and we have ongoing concerns that the science curriculum they teach goes against proposed new standards for independent schools.
"The Brethren view of sex as corrupting and homosexuality as immoral also risks harm to pupils' well-being and is not an appropriate part of the personal, social, health and economic education that students should be taught.
"In Brethren communities, children are also often denied meaningful access to modern technology, including computers and television, and as a result of this restrictive form of schooling, young people often find it extremely difficult to leave the religion, even when they want to."
Don't forget to follow us on Twitter, like us on Facebook, or connect with us on LinkedIn!