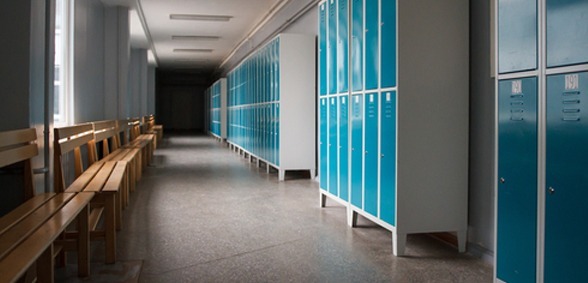 CREDIT: This story was first seen in the South Yorkshire Times
The cost of paying for a public finance initiative (PFI) deal on a Doncaster school may be hindering efforts to find a trust to run it, fears a chairman of the governors, the South Yorkshire Times reports.
Sean Gibbons, co-chairman of governors at Mexborough Academy, is concerned the cost of paying the PFI costs is putting off potential sponsors who could take over the school after it was dropped by its previous trust, Wakefield City Academies Trust.
It has been linked with the Delta Academies Trust, which is already taking over Montagu Primary School in Mexborough.
Mr Gibbons said: "I feel there is a need to sort things out with the Department for Education and Delta properly and quickly. It is not fair on the students and staff are having to be put through this uncertainty, especially as a deal has already been done at Montagu.
"As far as I'm concerned the PFI and the terms on which it was reached should never have been signed back on 2009. I feel the situation is unacceptable."
He said he understands the deal has been put at risk because the school was built using public finance initiative money for a school for 1,300 pupils. But the current school roll is 655 pupils.
He says he fears the current potential sponsor is concerned over the financial viability of the plans.
Mr Gibbons said he feels the PFI deal should be renegotiated.
"Any agreement would have to be agreed with contractor Vinci, as they have another 16 years on the PFI contract.
"Mexborough was one of a number of schools built using PFI rebrokering of Mexborough Academy."
A spokesman for the Department for Education said: "We are working to confirm new trusts for the remaining WCAT academies, including Mexborough Academy, as soon as possible. Once confirmed we will be working to minimise disruption for pupils and ensure a smooth transfer to new trusts."
The Free Press approached Delta, but it has not responded.
A spokesman for WSP, a thirds party organisation used by Vinci as managing agent for the contact, said the contract was with Doncaster Council and any transfer of academy would have no impact on the contract as this would remain with the authority.
Mexborough was one of seven schools in Doncaster that was offloaded by Wakefield City Academies Trust just days into the new school year.
The trust's board said it could not provide the quality of education its pupils deserved. PFI deals are a means of the state financing the construction of new public infrastructure without the public authorities having to raise the money itself up-front.
The authority commissions the builder to deliver a project using its own money, and the Government then pays regularly fee to effectively lease the building over several decades.
Don't forget to follow us on Twitter, like us on Facebook, or connect with us on LinkedIn!