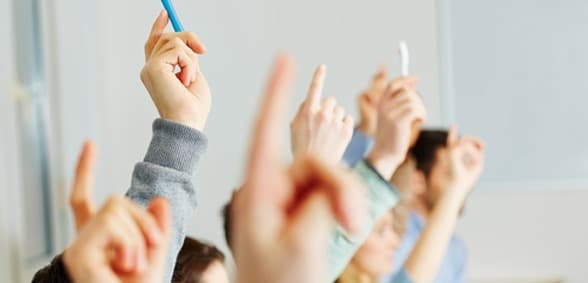 As reported by the BBC, some education leaders and teachers are concerned that the new curriculum in Wales could, in fact, worsen the achievement gap
Wales's new school curriculum may broaden the achievement gap yet further, according to teachers.
A survey by Cardiff University found that 30% of 600 teachers at 'pioneer schools' in the country thought the curriculum would prove beneficial.
Conversely, 65% of the 204 teachers at schools with the highest numbers of deprived pupils felt it would, indeed, help them.
Wales's education minister, Kirsty Williams, also believes it will help disadvantaged pupils.
The curriculum – which focuses on maths and numeracy, literacy and communication, languages and expressive arts – is due to roll out across primary schools in 2022.
Four years later, it will hit secondary schools.
Nigel Newton from the Wales Institute of Social and Economic Research at Cardiff University told BBC Eye On Wales: "This is shocking. What we don't want is for there to be a situation in 10 years' time, where pupils in some schools leave just not knowing the things other pupils know.
"This new curriculum could actually exacerbate the segregation within schools between different groups of pupils."
Newton added that evidence shows engaging parents, supporting the transition from primary to secondary school and moving away from setting pupils by ability are factors that could help close the attainment gap.
"Yet when we asked teachers in pioneer schools, those things were not forefront of their minds. They weren't planning. And that's worrying, because without planning and forethought, those things won't happen," he said.
Mark Dennis, who teaches at Blaenymaes Primary School in Swansea said: "If we're going to close the gap, now is the time with the new curriculum, to think why is the gap there, why hasn't what we've done before worked to close that gap, and what can we do now to make a difference.
Dale Duddridge, a teacher at Maesteg Comprehensive School in Bridgend county, added: "I think it can be a dangerous notion to think that schools will use this curriculum as an excuse to dumb down and have lower aspirations for children from deprived areas. I passionately believe the opposite will happen."
Don't forget to follow us on Twitter, like us on Facebook, or connect with us on LinkedIn!