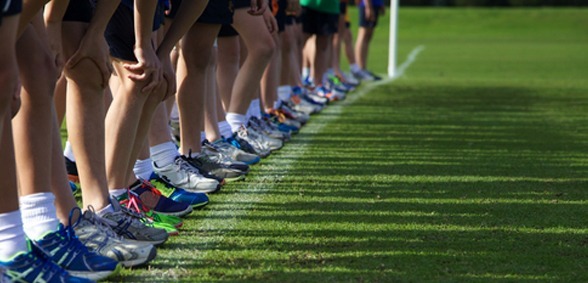 According to a DfE statistician, the government is continuously misleading the public about the numbers of children in 'good' or 'outstanding' schools
The government has been accused of misleading the public regarding school performances due to a flawed system, according to a former statistician at the Department for Education.
Jon Andrews wrote an Education Policy Institute report – Does the claim of '1.9 million more children in good or outstanding schools' stack up? – which questions the truth behind certain government statements.
Andrews says that the number of children in good or outstanding schools since 2010 – which the government claims is 1.9 million – inaccurately displays the levels of school standards improvements actually made. It is a number oft-used to show how successful the conservative government has been during this time.
Andrews states in the report that the statistic doesn't take into consideration the huge rise in student numbers since 2010 (560,000), and the number of schools that haven't been Ofsted inspected for several years.
"We now really need to stop hearing DfE's favourite statistic," wrote Andrews in the report.
"There are unlikely to be many in education circles who are unaware that 'there are now 1.9 million more children in good or outstanding schools than there were in 2010′. Whilst the number may have changed over time, it has been the go-to statistic for several years.
"A search of Hansard reveals at least 40 mentions spread across two prime ministers, four secretaries of state, and numerous ministers – including non-DfE ministers.
"It is easy to see why it is used. It's snappy, it's easy for non-specialists to understand, it's factually accurate, and, the ultimate for lines to take, it's an impressively big number. Little wonder then that in one month alone, the Department for Education's press office have used it in response to stories as diverse as secondary school offer day, breakfast clubs, troops to teachers, the ASCL conference, and an international survey of parents' attitudes to education.
"The problem is that it fails an important test of any statistic – it does not show the user what the producer believes it shows. In this case, it does not adequately demonstrate that standards in schools have improved since 2010, at least not to the extent that a quarter of all pupils are in significantly better schools because of any policy intervention.'
According to The Guardian, when pressed, the DfE remained loyal to this statistic:
"The facts are clear – the vast majority of pupils are in good or outstanding schools across the country, 1.9 million more than in 2010, and an increase from 66% to 86% over that time.
"Academic standards continue to rise, with more pupils reaching the expected standard in maths at the end of primary school and 154,000 more six-year-olds on track to become fluent readers since the phonics check was introduced in 2012."
Don't forget to follow us on Twitter, like us on Facebook, or connect with us on LinkedIn!