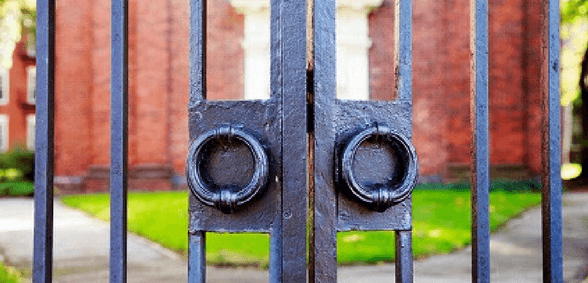 CREDIT: This story was first seen in The Guardian
Plymouth studio school is 19th of its kind to close since policy introduced in 2010, The Guardian reports.
The government's controversial free schools policy has come under renewed fire after it emerged that yet another of its studio schools, set up using millions of pounds of taxpayers' money, is to close this summer after a brief, troubled existence.
Plymouth studio school will be the 19th of its kind to shut its doors to pupils since the policy was introduced in 2010, at an estimated collective cost of £48.3m, according to the National Education Union (NEU).
This week it also emerged that the Isle of Wight studio school, which opened four years ago, will close in summer 2019 due to lack of demand.
The NEU says the latest closures bring the total to 66 new schools launched under the government's flagship free schools policy that have either closed, partially closed or failed to open at all, at an estimated cost of almost £150m in start-up costs and capital funding.
Free schools, which include studio schools and university technical colleges (UTCs), are funded by the government; they are free of local authority control and have greater control over how they operate.
"The government should hang its head in shame at this monumental waste of taxpayers' money at a time when schools are severely underfunded," NEU joint general secretary Dr Mary Bousted said.
"Although it trumpets the market as a model for education, no business would continue to throw good money after bad at what is clearly a failed school experiment."
The shadow education secretary, the Labour MP Angela Rayner, said: "The Tories' education vanity projects simply aren't working, and every time one of these schools collapse there are hundreds of pupils and staff left facing enormous uncertainty.
"Instead of continuing to waste what little extra money they are prepared to invest in schools, the government should end their obsession with free schools and re-think their approach to new school places entirely."
While the closure of Plymouth studio school – just three years after opening – creates huge uncertainty for the pupils immediately affected, many of whom are in the middle of GCSE courses, nationally it will add to mounting doubts about the viability of the studio school model.
UTCs and studio schools were set up as a more technical or vocational alternative for 14-19-year-olds, but both have struggled to recruit enough pupils and many of the startups have been beset by problems.
"Parents do not want to remove their children from secondary school at age 14 to attend a studio school," said Bousted, "yet the government continues to promote a new school model that is clearly not working."
She went on: "Since 2010 the government has spent at least £149.6m on the set up costs and capital funding for 66 free schools, university technical colleges and studio schools in England that have either closed, partially closed or failed to open at all. Had this money been invested across the school system, we might not be seeing so many schools sending home begging letters to parents."
Plymouth studio school was set up with a specific sports focus to train the sports stars of the future. As well as the usual classrooms and laboratories, the new £4.2m building, opened by the school standards minister, Nick Gibb, contains a gym containing the latest fitness equipment including a virtual reality "brain training" NeuroTracker device intended to boost concentration.
There are currently 155 pupils, which is half the number the school is meant to accommodate. The schools watchdog Ofsted is expected to classify the school as inadequate following a recent inspection.
Malcolm Trobe, deputy general secretary of the Association of School and College Leaders, said the idea behind studio schools was good, offering a mix of work-place learning, academic and vocational courses. "However, they need to be part of a coordinated local plan for school places and curriculum provision which is based upon local needs and ensures that any new school is sustainable.
"A number of studio schools have closed and this is a serious concern. It is very disruptive to students and staff and they deserve better. The Department for Education (DfE) must ensure that there is a clear local need for any new school and that it is sustainable. This is always important, but even more so when education funding is in such short supply."
The head teacher, Mark Cahill, said: "We are extremely sorry to be announcing this news, which we recognise will come as a disappointment to parents and pupils. Our primary concern now is the future wellbeing and best outcomes for our pupils.
"Our focus for the rest of the year will continue to be on providing the very best teaching, learning and assessment we can for our pupils."
Don't forget to follow us on Twitter, like us on Facebook, or connect with us on LinkedIn!