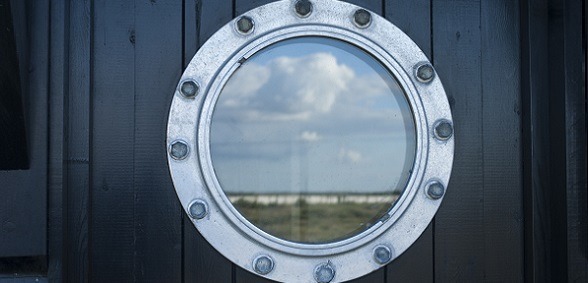 Schools are hives of activity; with so many people traversing the school campus daily – students, staff, contractors, visitors – it can be difficult to keep track of who's who and, importantly, who's onsite. Help is at hand, however; Marie Cahalane explores the merits of visitor management software
On a recent trip to a school – between being swept up in an awesome sense of nostalgia and an awful understanding of the passing of time – I was duly impressed by the school's visitor management software. Rather than the traditional sign-in book, complete with the pen-with-ball-chain that I remember, I was greeted by a sleek, touch screen system ready and waiting for me to check-in. It was simple to use and, as I waited in the foyer, students passing me by as they slowly filtered in, I considered how efficient a process it was, the time that must be saved, and how much easier it must make keeping tabs of who's in the school at any given time.
Schools and academies have a statutory duty to safeguard learners and protect staff from harm, abuse or nuisance during school hours and extra-curricular activities. To comply with Department for Education safeguarding legislation all visitors – including contractors – must sign in and out of school buildings, so ensuring that you have a comprehensive system in place to monitor visitors is essential. While this may sound like an administrative headache – especially with the introduction of the General Data Protection Regulation (GDPR) – the right technology can streamline this process, improving efficiency and saving time and costs in the process.
The art of effective monitoring
A quality school visitor management system can serve to support safeguarding efforts by enhancing your school security and recording pupil attendance (and punctuality) while keeping facilities organised; it can be particularly useful when it comes to events or open evenings, Ian Forester, sales director at Adare SEC, explains. Visitor management systems are developed to be secure yet efficient; depending on the system that you choose, you'll benefit from features such as instant ID printing, integration with applications such as your school's information management system and most will give you the option of creating reports.
"Using software such as an online registrar or visitor management system allows for all details to be automatically captured in a simple process – it can even take an image for additional security purposes," Carl Sheen, head of development and training at Genee World, explains. With information directly inputted into a network-connected computer, this data is recorded and stored and can be recalled with ease. Having a visitor badge automatically printed, and an email or text sent automatically to the member of staff expecting that visitor, lessens the work of the reception team so they can get on with their day.
As you are collecting what is personally identifiable information, it is important that you check that the visitor management solution that you have is GDPR-compliant; for example, some systems help anonymise visitor data or are set up to reduce the administrative burden of GDPR compliance. You should also consider if you have an 'explicit opt-in' process in place – ask your provider how you can customise your system to include this.
Managing your visitors to improve safeguarding
No two schools are the same and it's important that you look for a system that will match your specific requirements. "Some schools might need a system which has the capacity to record Disclosure and Barring Service (DBS) checks, which can be stored digitally on a database alongside visitor records for as long as is required," Ian notes. DBS checks are required for most visitors to the school premises; those who are not DBS-checked must always be escorted or supervised on the premises – having the capacity to cross-reference a visitor before they enter can ensure that students and staff are kept safe.
In addition, because visitor management software can store information either locally on the organisation's servers or securely over the internet, repeat visitors can be quickly and efficiently signed-in via a user-friendly touch screen application at any site without the need to take their details again – saving time and resources, Ian adds. Some systems will also collect and store things such as signatures and photographs digitally and securely to further enhance security.
Identifying patterns in (poor) pupil punctuality
"Other advantages of having a system like an online registrar is the ability to track things – such as pupil and staff attendance, including 'clocking in' times, the number of people entering the school building – and being able to provide a full report on this," Carl observes. Having a system that can identify patterns in pupil – and staff – lateness, for example, can help you to make an informed and accurate decision when it comes to the corrective actions to be taken to improve both punctuality and attendance. "Such software needs to be able to record reasons for pupil lateness in a central database; it demonstrates to Ofsted a proactive approach for tackling repeated lateness. The more sophisticated systems will also monitor staff lateness," Ian says.
If you are looking for a management system that can provide this level of service it's worth checking that it not only records this data, but that the records can be exported in a convenient spreadsheet for ease of use. These records can be used as a list for emergencies and double-up as a fire evacuation list to be sent to or printed by key personnel, Ian suggests.
So, how tight is your visitor management? Are you maintaining a high-level of security with low-level maintenance? Is your system GDPR-compliant?
This article featured in the November issue of Education Executive. Subscribe now to keep up-to-date with the latest in school business management and leadership.
Don't forget to follow us on Twitter, like us on Facebook, or connect with us on LinkedIn!