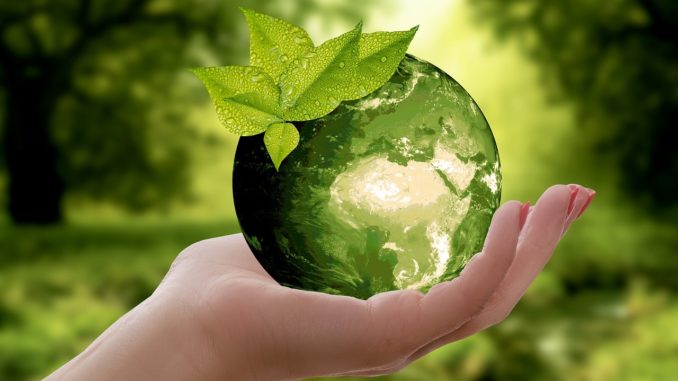 Schools have been challenged to eliminate their use of single-use plastics by 2022. EdExec looks at some of the great work carried out by staff and pupils at Georgeham Primary School, in Devon, which led it to become the UK's first school with plastic-free status
At the end of last year the education secretary, Damian Hinds, called on all schools to go single-use plastic-free by 2022 – by ditching items such as plastic bags, straws, bottles and food packaging in favour of sustainable alternatives. He also encouraged schools to help children learn more about the effects discarded plastics have on the environment and wildlife.
In his announcement, on 27 December 2018, Hinds urged schools to follow the lead of Georgeham CofE Primary School, in Devon, which – in March 2018 – became the first school in the UK to achieve single-use plastic-free status. Awarded by Surfers Against Sewage (SAS), a national marine conservation and campaigning charity, schools must complete five objectives before receiving plastic-free status.
"Plastic can harm our precious environment and be lethal to wildlife. The leadership shown by schools like Georgeham Primary in going single-use plastic-free is an impressive example for us all – and I want work to support every school in the country in following their lead by 2022," Hinds said.
"It's not always easy but we all have a role to play in driving out avoidable plastic waste and, with more schools joining others and leading by example, we can help to leave our planet in a better state than we found it."
Follow the leader
Georgeham Primary's journey to plastic-free status included efforts from school staff, pupils and parents. In addition to organising beach cleans, making contact with local councillors and MPs and spreading the school's message far and wide through press coverage and radio interviews – the school shunned single-use plastic across the premises. Soap dispensers in the bathrooms were swapped for soap bars, for example, and eco-glitter is used in place of standard plastic products.
A lot of the work took place in the school's kitchen. Headteacher Julian Thomas praises the school's catering manager, Keri Lambert, for playing a key role in reducing the use of plastic. Single-serve foodstuffs in pots – such as yogurt, ice cream and fruit – have been replaced with larger tubs. The containers are then repurposed around the school as classroom storage, for use during craft activities or to hold other food items. Keri also spoke to the school's wholesalers, producers and suppliers to request items to be sent, unwrapped, in boxes, and the likes of milk cartons, cling film and sauce sachets have all been replaced with alternatives.
Minor changes
"All our pupils enthusiastically played their part in helping the school reduce excessive single-use plastic consumption," says Julian. "I am confident children across the rest of the country would also welcome the challenge.
"By making relatively minor changes, such as replacing cling film for foil in the canteen, we were able to significantly reduce our plastic use in the school. We're a small school, but we think big, and I'm very proud of everyone at Georgeham for what we've achieved."
Surfers Against Sewage's five steps to plastic-free status
Objective one requires pupils to work collectively towards a shared goal, acknowledging the roles they play as citizens of both a school environment and wider community.
Objective two requires pupils to gather the evidence and information they have acquired so far and effectively communicate it to their peers and wider community via the medium of a school assembly and online press release.
Objective three requires pupils to extend their plastic-free schools campaign beyond the classroom, contacting outside companies to ask what more can be done to reduce the amount of single-use plastic being used in their school.
Objective four encourages pupils to recognise the role they play as a citizen of their community. Pupils are asked to discuss the role their local councillors and MPs play and to contact them in relation to the evidence they have been collecting.
Objective five sees pupils organise – and take part in – a school litter pick. Pupils will delve further into the items collected, connecting them to the brands, and discussing what more could be done by manufacturers to reduce the amount of plastic waste generated. Pupils then send a message to industry asking them to do more.
For more information, visit www.sas.org.uk/plastic-free-schools.
How did Georgeham Primary do it?
Some of the initiatives and projects implemented at Georgeham Primary in their bid to receive single-use plastic-free status included:
An audit to identify waste across the school.
Organising local beach cleans.
Litter-picks on the school grounds.
Replacing individual milk cartons with recyclable milk containers and washable beakers.
Reusing large food tubs – for example ice cream and yogurt tubs – around the school, for crafts in classes, storage in classrooms, containing salads, and even in next door's greenhouse!
Contacting the local MP and presenting to Devon County Council.
Newspaper coverage and radio interviews.
Contacting the school's suppliers to arrange delivery in boxes, with items unwrapped.
Banishing cling film.
The use of pump containers, in place of sauce sachets.
Offering hand stamps, rather than stickers with plastic backing.
This article featured in the June/July issue of Education Executive. Subscribe now to keep up-to-date with the latest in school business management and leadership.
Don't forget to follow us on Twitter, like us on Facebook, or connect with us on LinkedIn!