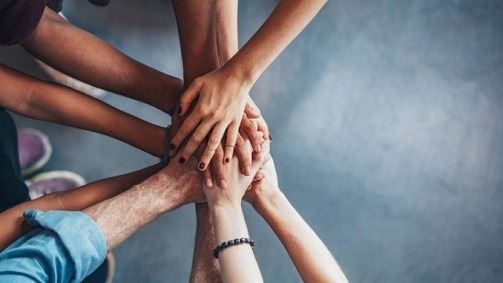 EdExec speaks to Emma Gray, finance director at the Cotswold Beacon Academy Trust, about the role of the school resource management advisor – and its broad potential
Over the course of the 2017/18 academic year, an ISBL-supported pilot scheme deployed SEAs – school efficiency advisors – across the country. The initiative proved so successful that, in July 2018, the government put out a tender for 160 more of these advisors – now renamed school resource management advisors (SRMAs) – to be deployed within schools needing support with budgets and wide-scale improvements.
The Cotswold Beacon Academy Trust (CBAT) was one organisation which chose not to be involved with the pilot, due to other commitments, but has now committed itself part of the next phase of the scheme. Emma Gray, finance director at the trust, looked into the initiative once the tender was released and believed it made sense for CBAT to be involved, because providing school-to-school support through a SRMA hub seemed a natural extension of its existing teaching school work.
"What you've got then is a centre of excellence for teaching and learning and one for business operations," she says. "It's the whole package – a perfect synergy of support for, and collaboration with, schools in our region."
Securing the vision
Emma put forward a response to the tender invitation after clearing the idea with the trustees, but was warned that she shouldn't expect to be successful. As such, the news, which came at the beginning of October, that the trust had been approved, was a pleasant surprise, and Emma and her colleagues prepared to throw themselves into something new. "It was our vision to support other schools," she says. "To discover we're actually the only academy trust to have been successful in the bid was a surprise, as it seems such a good platform for schools to support each other."
CBAT is currently recruiting 10 SRMAs, interviewing experienced SBMs to ensure they fit with the vision the trust has for this scheme. "It's a challenging process," says Emma. "You have to be quite an experienced business manager in order to get through the accreditation process alone." Emma herself is accredited as a SRMA now, which strengthens the trust's plan to support SRMAs at every step, rather than simply hiring them and throwing them out into the world.
"It's all fallen into place nicely," says Emma. "We're keen that our SRMAs should be practising business managers because we feel that the peer-to-peer support is valuable for schools. It's difficult to communicate what's involved to somebody who hasn't worked in a school before; it's not just about finance and efficiency, it's also about having a holistic view of the business and operations of schools."
SRMAs vs. SBMs
The main difference between a SRMA and a SBM is simply a fresh pair of eyes. A SRMA is, essentially, an outside consultant who may be better placed to provide solutions to financial and efficiency challenges before they become problematic – but some school business managers are a little wary of what this entails. Emma believes there's nothing to worry about as the entire purpose of SRMAs is to support schools, not chastise them.
"There's been quite a lot of talk on Twitter about people not understanding who or what these SRMAs are, but the role isn't about telling schools what to do – it's about helping them come to decisions and find a recovery plan for the way forward," she explains. "They exist to recommend how best to proceed in a way that helps schools come back from whatever situation they're in. In this climate, finances are very stretched, and there are all sorts of reasons for schools to find themselves in a difficult situation – especially if you are a new SBM or head teacher. If you haven't got all the answers, having somebody who can come in for a day or two, look at your establishment and show you where you might make efficiencies can make all the difference."
Emma believes it's not about being confrontational, but about making constructive suggestions regarding how a school can improve the way it operates. Having said that, the suggested changes may not always be palatable; this is where the attitude of the individual SRMA becomes paramount to the success of the operation. "While I, as a SRMA, want to be accommodating and supportive, at the same time I have to go in saying 'How can we resolve the issues you've got?'" says Emma. "That might ruffle some feathers, but it has to happen."
The necessary specifications
Emma is so serious about the role, and what the trust wants from the SRMAs it takes on, she ensured that CBAT's person specification requires over three times' the SBM experience outlined by ISBL and the DfE. While these two organisations require a minimum of two years, CBAT wants seven – in other words, a full school phase cycle. "Some SBMs have been successful in going through the accreditation with two years' experience, but our own person spec asks for seven so that we can be really sure our SRMAs understand what they're letting themselves in for and what they are likely to come across," Emma explains. "We're asking them to face completely different challenges and situations than they're used to, after all."
While the initial DfE contract for the SRMA scheme lasts 18 months, Emma believes that this – or, at least, some variation on this – will be part of ongoing support for school improvement. CBAT aims to continue working on its SRMA hub and, should there come a time when the DfE is no longer involved, the hub would remain and the trust would hire out its expertise where needed, "…to ensure that schools are financially healthy," Emma says.
While it's too early to tell how successful the SRMA scheme has been thus far, responses are positive and CBAT has had plenty of applications. It expects to fill any remaining slots by January, at which point the SRMAs can be deployed and begin doing their good work.
"Being a SBM is quite an isolated role," Emma points out. "If you haven't got a broad network, and you don't share information with other schools, it's very difficult to know whether you're doing the right thing and heading in the right direction. Sometimes, you just need somebody to go in and analyse what you're doing. It could be that you're doing everything right – you might just need an experienced SBM to go in and pat you on the back."
This article featured in the February issue of Education Executive. Subscribe now to keep up-to-date with the latest in school business management and leadership.
Don't forget to follow us on Twitter, like us on Facebook, or connect with us on LinkedIn!