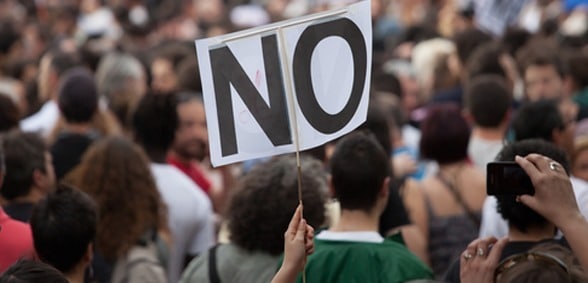 Dame Louise Casey has publicly chastised the government for not showing enough support for schools which have endured public protests over LGBT education
The government's former integration tsar, Dame Louise Casey, has chastised education ministers for being 'too silent' in their defence of schools that have endured public protests this year for promoting acceptance of LGBT people.
Casey offered her criticism to Radio 4's Today programme this morning and accused the Department for Education of placing the harassment of schools on these grounds in the 'all-too-difficult-box'.
Back in July, the Accord Coalition co-organised an open letter to the Education Secretary from a diverse group of 78 civic leaders who described the Department for Education's support for schools being attacked for teaching about LGBT people as 'half-hearted'.
The signatories urged the government to provide schools with greater 'moral and regulatory support' in this area. Casey's latest comments echo their public call.
Chair of the Accord Coalition, the Reverend Stephen Terry, said: "The government's half-hearted public support for schools that have been attacked for promoting acceptance of LGBT people has completely failed to de-escalate protests.
"On the contrary, their weak response has encouraged those with prejudicial attitudes to continue their protests in the expectation that their views will be accommodated.
"Accord calls, again, on education ministers to state clearly and unambiguously that the equality laws which require schools to promote acceptance of LGBT people must be implemented, not disregarded.
"It may be an awkward message that Dame Louise has delivered to the government, but it is vitally important and requires urgent action."
Casey has been employed in a number of different roles by central government to advise and act as a trouble-shooter in regards to various areas of social policy.
They include her having published an in-depth report in 2016 into how government can better promote equality of opportunity and integration, which advised that ethnic and religious mixing in schools be promoted.
Don't forget to follow us on Twitter, like us on Facebook, or connect with us on LinkedIn!