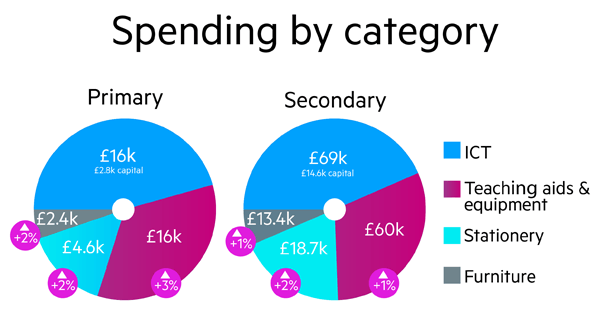 New research shows how much schools are likely to spend on edtech in 2019/20
As the government's recent edtech strategy heralds a new era of ICT spending in schools, Bett has created an infographic – based on BESA reports – estimating how spending will change for 2019/20. Simply put, it is set to rise, across the board, in both primary and secondary sectors.
The infographic above highlights the specific growth areas – and the predicted costs.
Don't forget to follow us on Twitter, like us on Facebook, or connect with us on LinkedIn!