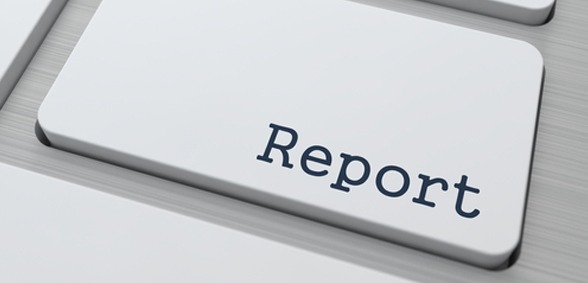 The Timpson Review has made 30 recommendations to ensure exclusions are used appropriately and the government commits to new school accountability
Schools will be made accountable for the pupils they exclude and there will be a clampdown on off-rolling, as part of new government measures taken in response to the Timpson Review of exclusions.
The review makes 30 recommendations to the government as it highlights variation in exclusions practices across different schools, local authorities and certain groups of children.
The report concludes that, while there is no optimal number of exclusions, there needs to be action to ensure permanent exclusions are only used as a last resort, where nothing else will do.
Analysis shows 85% of all mainstream schools not expelling a single child in 2016/17, but 0.2% of schools having expelled more than ten pupils in the same year.
Vulnerable groups of children are more likely to be excluded, with 78% of permanent exclusions issued to children who had special educational needs (SEN), or classified as in need or eligible for free school meals.
Timpson said: "No parent sends their child off to school believing they will end up being excluded but when this does happen we all need to be confident we have a well-functioning system that makes sure no child slips through the net. Exclusion from school should never mean exclusion from education.
"Throughout this review I have found too much variation in the use of exclusions and too many missed opportunities for children to remain in the education that best suits their needs.
"Although I did see examples of schools using exclusions appropriately and effectively, there is clear room for improvement and everyone – from teachers and parents, the Department for Education and Ofsted, to local authorities and children's services – has their part to play.
"We expect school leaders to make sure all children are getting a good education, but we must equip them with the skills and capacity to do so. We need to reward schools who are doing this well and hold to account those who are not.
"Most importantly there must be safeguards in place for when things go wrong so that we can keep children on the path towards the successful future they all deserve.
Commenting on the Timpson Review of School Exclusion, Geoff Barton, general secretary of the Association of School and College Leaders, said: "We are pleased that Edward Timpson's review, and the education secretary's response, support the right of school leaders to exclude pupils as a last resort. No decision is harder than the decision to exclude. It is never taken lightly, and it is a matter over which school leaders agonise.
"However, it is sometimes necessary to exclude a pupil in order to maintain a safe and orderly environment for other pupils and for school staff.
"Mr Timpson makes it clear that permanent exclusion remains a rare event, and we welcome the considered and measured tone of his report in seeking to provide schools with more support to improve practice further.
"Plans to rewrite existing guidance to provide more clarity on the use of exclusion, and to ensure other relevant guidance is clear and consistent, together with recommendations on more training and support, are eminently sensible.
"He recommends also that schools should be made accountable for the outcomes of permanently excluded pupils in order to reward positive and inclusive school cultures. Any such measure will need to be carefully considered to ensure that it is sensible, fair and fit-for-purpose. For example, to what extent would it be reasonable to hold a school accountable for the GCSE results of a pupil who had been excluded several years earlier?
"ASCL is currently considering how an 'inclusive accountability' system might work and we look forward to discussing this proposal with the Department for Education. It is vital that any new accountability measure is trusted and supported by schools.
"It is disappointing that the issue of school funding has not been given anywhere near enough weight in Mr Timpson's report and has been entirely ignored in the Department for Education's response. The current level of funding is so desperately inadequate that many schools have had to cut back on support staff who provide early intervention to children with challenging behaviour.
"This makes it more difficult to prevent challenging behaviour escalating to the point of exclusion, and we believe this has fuelled the rise in the rate of exclusions in recent years. Schools must have the funding they so clearly need.
"It is also disappointing that the Department for Education's response over boosting the availability of high-quality alternative provision is so woolly. Mr Timpson makes it very clear in his report that it is vital to attract and develop more great teachers and leaders in alternative provision, and that more investment is needed in buildings and facilities.
"This is important first and foremost to ensure the best possible provision for all excluded pupils, but also because it is not reasonable to make schools responsible for the outcome of excluded pupils if they struggle to access good alternative provision. The Department's vague assertions over these matters are not good enough.
"We welcome the fact that Mr Timpson has been clear that exclusions should not be conflated with the illegitimate practice of off-rolling, whereby a school encourages a parent to withdraw their child in order to improve the performance of the school.
"As Mr Timpson says, off-rolling is quite simply wrong. We believe it is a practice which is rare, but it should not happen at all, and we support all efforts to ensure that no pupil is ever off-rolled."
Kevin Courtney, joint general secretary of the National Education Union, added: "We know that the vast majority of schools want only the best for all their pupils, and the minority who engage in poor practice in relation to exclusions and 'off rolling' are not typical of the majority of schools.
"However, for those children and families affected, these practices can have a devastating life-long effect on their education and future life chances.
"The rising rate of permanent exclusions and the growing incidence of off rolling have been a concern for the education profession for some time. The NEU commissioned the recently published report into off rolling by the Education Policy Institute precisely because of our worries about this practice and its impact on pupils in some schools. It is extraordinary that it has taken the Government so long to catch up.
"Today's report makes some sensible recommendations.  However, it fails to acknowledge the core political policy drivers for exclusion and off rolling. These are the high stakes accountability system and the fragmentation of our school system into competing units chasing league table positions and high Ofsted scores, while accountability mechanisms such as local authorities have been undermined and stripped of their powers over thousands of academy schools.
"These are problems of the government's own making. It has created incentives for bad practice which, sadly, some schools have chosen to respond to.
"Timpson hasn't thought hard enough about the system-wide drivers which are making inclusion harder and harder, including the serious SEND funding cuts. To support schools to ensure all exclusions are appropriate, we need to be honest about how funding cuts make it much harder to meet young people's individual needs.
"Preventing exclusions requires intense individual support for young people, and schools collaborating together within a geographical unit long term. The government's decisions on funding and academisation have directly reduced both
"Ultimately we need to tackle the high stakes accountability system and allow all schools to teach in ways which best suit their pupils. At the same time all schools should be brought within local accountability mechanisms under the local authority, and schools need to be properly funded and supported to ensure all children get the education they deserve."
Don't forget to follow us on Twitter, like us on Facebook, or connect with us on LinkedIn!