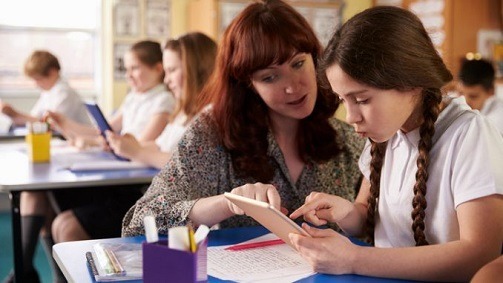 CREDIT: This story was first seen on devonlive.com
Nearly 300 staff at schools across Devon have been forced to take voluntary redundancy as a result of budget cuts at school, it has been confirmed. Schools all across Devon are on average funded £268 per pupil below the England average, which has resulted in a £24m shortfall, devonlive.com reports.
Figures released by Devon County Council show that while 212 schools in the county could benefit as a result or the new fair funding formula, another 129 would be even worse off than they are now. They include 24 secondaries, 103 primaries and two all-through schools.
A further cut of £33 per child from school budgets was imposed by Conservative-run Devon County Council as part of the 2017/18 budget after they rejected a Liberal Democrat amendment to their 2017/18 budget that would have restored £2.2m to the schools budget.
When the cuts were announced, it was warned that teachers would lose their jobs as a result of the cuts.
Now, it has been confirmed that 272 staff across school in Devon have had to take voluntary redundancy as a result of the education funding shortfall.
Matthew Shanks, director of learning at Education South West, which inclues Dartmouth Academy, Coombeshead Academy, Kingsbridge Community College, Teign School and primary schools at Christow, Blackawton, East Allington, Kingswear, Rydon and Stoke Fleming, said: "I don't think there is a single school across Devon who hasn't been affected by this."
He added that the cuts in education budget have meant that 86 teaching assistants, 35 senior teaching leaders, 19 caretaking staff, 25 administrators, 55 teachers, and 52 curriculum support staff across 27 secondary schools in Devon will leave their jobs at the end of the summer term and won't be replaced.
However, Mr Shanks said that despite the job losses, he insists that it won't have any impact on the children and their learning, as 'we won't let that happen'.
He said: "Schools and the staff have been nothing but supportive about doing this as this is what is the best for the children going forward. We have the most amazing teachers and support staff and every single one of them will put the children first and keep that ethos going forward.
"I don't think there is a school in Devon that hasn't been affected by the budget cuts in some way and we have had to make cuts in staffing which has been very difficult.
"We have made all the decisions with the best interests of all the children in mind and we will continue to work to ensure that all the children at our schools are supported and challenged so they can thrive.
"It won't have any impact on the children and their learning as we won't let it happen. Parents need to be reassured that teachers and support staff will work as hard as they can for the children as they are of course the priority going forward."
Teign School in Kingsteignton is one of the schools hardest hit in Devon as it is set to lose £115,000 in funding a year, and Mr Shanks said that seven of the 14 support staff at the school have taken voluntary redundancy and will not be replaced for the start of the Autumn term.
He added: "We will work as hard as we can and need to so that this doesn't affect the children and we will continue to write to our MPs to address the funding cuts, and the more support we can get for this, the better."
In May, parents took to the streets to protest at the planned cuts which, they say, will cost hundreds of jobs, and heads sent a letter to parents describing the threat.
The letter has been sent out by 3,000 head teacher at schools in 14 counties including Devon and Cornwall. The heads say: "I am writing to you in order to raise the issue of school funding and the significant current financial difficulties that all of our schools are now facing.
"Headteacher colleagues and I feel that ahead of the forthcoming general election it is crucial that parents, carers and all other interested parties raise the issue of school funding 'on the doorstep' with all prospective candidates.
"It would be naïve to think that school funding is the only issue affecting everyone's lives but school finances are in such a dreadful state that we believe that it is vital to urge you to raise it as a key issue prior to June 8.
"As professionals we are only interested in securing fair and adequate funding for the children that we educate."
Newton Abbot's MP Anne Marie Morris had said: "I'm aware of some of the challenges going on in some of our schools. I'm distraught at some of the things that I see. We need a fair funding formula.
"I understand the pain, and it is something that must be fixed. All the Devon MPs are united in making sure that she does deliver."
Don't forget to follow us on Twitter, like us on Facebook, or connect with us on LinkedIn!