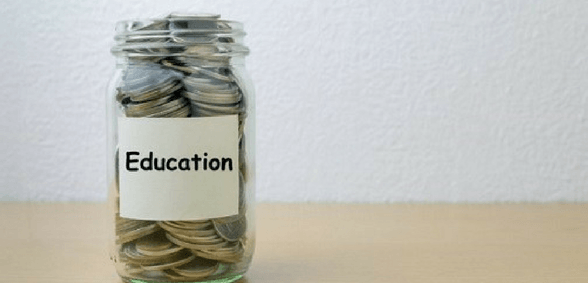 NEU calls for the government to take note of the funding crisis in education and provide additional funding ahead of spring statement
"Not producing a budget this spring does not mean that the chancellor should ignore the pressing need to address the problems caused by its education cuts," the coalition education union said.
Highlighting the real terms cuts funding that has been experienced in education and the resulting 'significant damage' to the education provision that schools and colleges deliver, the NEU said that the government is failing children and young people – and made specific mention of those with special educational needs.
The NEU called on the chancellor to urgently address the funding crisis in his spring statement – saying that it was time the government stopped ignore these very real problems.
The chancellors spring statement to be released today will be scrutinised by the union against its five tests to ensure a high-quality education for all children and young people.
School cuts must be reversed. Class sizes are rising, educational opportunities are being reduced and schools are cutting staff numbers. The Chancellor must ensure that every school is guaranteed at least the same money per pupil as when the Conservatives took office in 2015
New money is needed from the Treasury. The Chancellor must announce genuinely new money for schools, not money taken from other areas of education spending. At least £2bn more is required every year just to maintain funding in real terms in the face of inflation, cost increases and rising pupil numbers.
High needs, early years and post-16 education must be fairly funded. Funding must also be increased for pupils with special educational needs or disabilities, early years pupils and 16-19 education, all of which have suffered even bigger real terms cuts since 2010.
A five-year funding plan must be put in place. Schools and colleges need to be able to plan for the future. With pupil numbers rising and costs increasing, they need to know how much money they will receive. Funding must be announced and guaranteed for at least the next five years.
Historic underfunding must be addressed. Schools in historically underfunded areas must receive extra money through a process of levelling up with better-funded areas. Fair funding won't be achieved by taking money away from some schools to give to other schools. There must be enough new money to make a difference for every pupil, wherever they live.
Tn the statement they added: "The government must restore the value of school staff pay to 2010 pre-austerity levels, beginning with an immediate five per cent pay increase for teachers to address the growing teacher recruitment and retention crisis."
Kevin Courtney, joint general secretary of the National Education Union, said: "Our children and young people, including those with special educational needs and disabilities, are being short-changed by the Government. Class sizes are rising, but teachers and support staff are being driven out of the profession by attacks on their pay and intolerable workloads. Schools and colleges are struggling to make ends meet.
"High needs funding is in crisis, threatening the support we provide to children and young people with special educational needs and disabilities.  The Chancellor must use his Spring Statement to respond to the concerns of parents, head teachers, teachers and support staff and invest in our children and young people. The development of their skills and potential is essential to our future prosperity."
Don't forget to follow us on Twitter, like us on Facebook, or connect with us on LinkedIn!