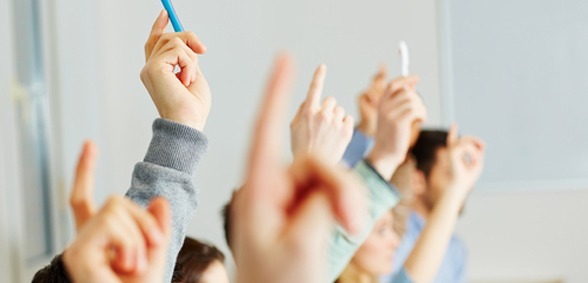 As reported by the BBC, education leaders in Wales have responded to the draft of the new curriculum with scathing criticism
The Welsh Local Government Association (WLGA) and the Association of Directors of Education in Wales (ADEW) have claimed that the new curriculum in Wales has a lack of clarity which could leave learning "to chance".
WLGA and ADEW told assembly members at the recent children, young people and education committee that the draft curriculum is "generic, poorly defined and weak on knowledge and skills development".
"It is likely that pupils' knowledge, understanding and skills development will be left to chance, i.e. relying heavily on the knowledge and experience of individual teachers as opposed to an entitlement defined by the curriculum," the groups said.
With regard to language and literacy learning, they said: "There are many high-level and grandiose themes at the expense of the nuts and bolts of language development – speaking, reading and writing."
Science, on the other hand, was the least developed area in the draft.
The education minister, Kirsty Williams, expressed concern that there was a misunderstanding of the vision behind the new curriculum. She said that progress on the draft was "in a really good place" and that the response from WLGA and ADEW was "disappointing".
The new curriculum is due to be rolled out from 2022.
"The landscape is awash with experts getting 'excited' about curriculum reform," the groups wrote. "The reality is that workload-weary teachers will have to try to make it work on the ground."
Williams responded: "I am concerned [what is being suggested] is in danger of taking us to a situation where we have long, detailed lists of content which is very much against the vision of what we're trying to achieve.
"Now clearly that is a matter of concern to me that there may be a misunderstanding of [that] vision."
Don't forget to follow us on Twitter, like us on Facebook, or connect with us on LinkedIn!