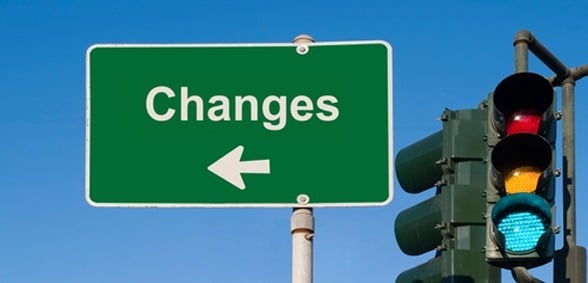 A primary school in Bradford is doing everything in its power to avoid academisation after a damning Ofsted report, according to Keighley News
A small school – with less than 50 pupils – now faces an uncertain future after plans for academisation have been put into motion.
After a damning Ofsted report, Oldfield Primary was rated 'inadequate' and placed into special measures.
Now, the government plans to turn the school into an academy. Locals, staff and Bradford Council are all appealing against the order.
Keighley MP, John Grogan, is also supporting the appeal; he raised the issue in parliament and is seeking a meeting with schools standards minister, Nick Gibb, to discuss it.
Grogan said that Oldfield Primary was just two days away from formally becoming part of the Ingrow & Long Lee – or Footprints – Federation, when the Ofsted report was published. As a result, the plans were tabled.
"The federation has been helping the school with staff, resources and expertise and huge improvements have been made," he said.
"Standards are rising – there has been a total transformation. There are good academies in Keighley as there are good community schools.
"However, evidence indicates where academisation has happened before, small schools often close. If it ain't broke, don't fix it."
Executive head teacher, Angela Vinnicombe, said the federation had been supporting the school "intensively" since the end of September, leading to huge improvements.
She added: "It seems a shame that the issuing of academy orders by the Department for Education has halted the process of federation, especially when this is a solution backed and embraced by families, staff and the local authority.
"After a term of positive change at Oldfield, it would be disappointing to dissolve this strong, established working partnership and start from scratch with another.
"Working as the executive head for the school has reinforced to me the importance of preserving the individual characteristics that make each school unique. Oldfield is a small school with a big heart and a big future!"
Pam Freeman, chair of the governors at Oldfield as well as Ingrow and Long Lee, claims that all the issues in the Ofsted report have now been addressed.
"We have made lots of changes," she said. We've updated the safeguarding, classes have been moved around, teachers have undergone training. A lot of hard work has been put in as a federation to turn things around.
"We have worked closely with the local authority on this, and it is fully behind us. It is a vibrant school now. We are happy, the local authority is happy.
"If the school was academised, there would just be more uncertainty. The children are there for an education – more upheaval is not what we want or need. We are moving on and upwards.
"Despite the Ofsted report and throughout this period, not one child has been taken out of the school. That is testament to the school and what we are doing.
"A lot of children come from outside the village to attend a small, bespoke community school. They do not want an academy."
Don't forget to follow us on Twitter, like us on Facebook, or connect with us on LinkedIn!